Student Union - Hillary Berg
Photos © 2004, Hillary Berg, All Rights Reserved
Hillary Berg
Valley High School
West Des Moines, Iowa
Inspired
"There is no doubt that photography will be the basis of my future career," Hillary wrote to us. "Whatever job I pursue will be built around it."

A junior at Valley, she completed the school's two semesters of photo instruction, then took a commercial photography course at Central Academy, a program for gifted and talented students from Des Moines' middle and high schools. After graduation she's considering attending Rocky Mountain College in Montana. "I've never been to Montana before," she says, "but it seems like a good place to find inspiration for photography."

Hillary cites as influences Dorothea Lange, "for her raw depiction of the real world," and Ansel Adams "for his ability to take something that has been seen a thousand times, and capture it in a way that no one would have ever thought..."
Hillary Berg was recommended by Rick Baker, an imaging educator at Valley High School.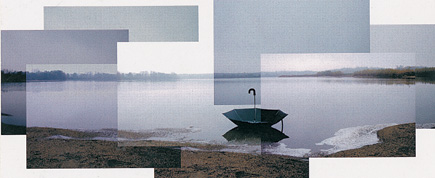 Please Read: Do you know a student whose work deserves recognition? If so, contact our editorial department by e-mail: editorial@shutterbug.com or call (321) 225-3121.

FEATURED VIDEO