Student Union - Adam Payne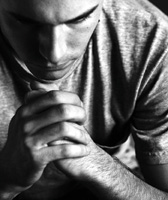 © 2004 Andrea Laxton, All Rights Reserved
Adam Paine
The Art Institute Of Atlanta
Atlanta, Georgia
Changes

Although images were always a factor in his family--his father was senior art director at National Geographic and his mother an art director and graphic designer--Adam didn't consider photography as a career until his job as an estimator for a construction company in California put a camera in his hands. Photographing the reflection of the rising sun one morning, he realized that photography was right for him. Today he's in Atlanta, in his second year at the Art Institute, pursuing a bachelor's degree in photography.
Photos © 2004, Adam Paine, All Rights Reserved
Although the Art Institute offers many courses in commercial photography, and Adam enjoys the controlled environment of the studio, his goal is editorial and nature photography--and publication in National Geographic magazine.
Do you know a student whose work deserves recognition? If so, contact our editorial department by e-mail: editorial@shutterbug.com or call (321) 225-3121.



LATEST VIDEO