Shallow Depth Of Field
Our Picture This! assignment this month dealt with the entirely photographic and visually arresting technique built around the idea that foreground/background sharpness differentials can create both a painterly effect and a more prominent foreground subject, thereby adding a sense of dimensionality in what is essentially a 2D medium. This approach considers more than just what is sharp and unsharp, but also has a profound effect on compositional decisions, where the placement of the unsharp portion of the image can be used to juxtapose or, more likely, reinforce the color and design of the subject that sits at the main point of sharpness. Readers sent in a wide variety of images, with the preponderance being natural subjects, which for many seemed to be a perfect way to express this technique.
Editor's Note: Starting this fall we will be instituting an online submission process for Picture This! utilizing the Gallery feature on our website. Details will follow next month, but in the meantime you might want to register on our site and start practicing image upload so you are familiar with the process when we make the transition.
http://www.shutterbug.com/user/register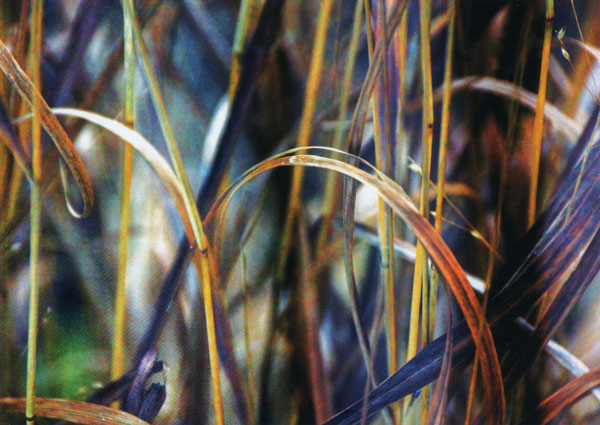 Picture This! – Our Next Assignment
Going Around In Circles
Among geometric forms, the circle has one of the strongest visual appeals and can serve as an eye-catching element in images. They can be full or semi-, in isolation or in a group, but they can always be counted on to serve as an effective motif within a larger compositional context. For this month's assignment we're looking for photos that use the circular form as a key element in their design. We'll also entertain fisheye lens shots, although we're most interested in the circle as a design element rather than a frame, and will look for the circle in the circle, if you will, in any fisheye shots.
Please Read This
It is important that you read and follow these guidelines. We need to follow this procedure because of the large volume of images we receive. If you have any questions, please e-mail us at: editorial@shutterbug.com.
1) Images sent to us cannot be returned. You retain complete copyright over the images, but do grant us permission to print your image(s) in the magazine and on our website, www.shutterbug.com.
2) Because images are not returned please send a quality print or duplicate transparency. We will not accept or view images on CD, ZIP, or any other electronic media.
3) Images will be selected on the basis of content and technical quality. Please mark your outer envelope with the topic of the month (for example, "Wide View").
4) Enclose a short caption with the image stating camera, lens, film and exposure, plus location. If you are submitting an image with a recognizable person we must have a model release or signed permission from that person to reproduce their image in the magazine and on the website.
5) Please submit no more than three photos for consideration (4x6 up to 81/2x11).
Send your image and information to:
Picture This! Shutterbug Magazine,
1415 Chaffee Dr., Suite #10, Titusville, FL 32780.
Deadline For Submission: September 15, 2013
Images will appear in our December 2013 issue

Our Next Topic: Stacking
Deadline For Submission:October 15, 2013
Images will appear in our January 2014 issue
Please note: We receive hundreds of submissions for Picture This! each month and want to be sure we properly identify each image we publish. Please put your name and all camera, exposure information on the back of the print or attached to slides when submitting. Also, please include your e-mail address in case we need to contact you.
Want to see images selected for past Picture This! assignments? Go to www.shutterbug.com and click on Picture This! in the "More Articles…" box on the homepage.
Please note: If you submit images with an enhancement through software beyond contrast, exposure, and simple saturation adjustments please indicate the software and "filter" used to attain that effect.—Editor

LATEST VIDEO