Picture This!
Fill Flash
When subjects fall within their own shadows, when an overcast sky makes color dull, or when we need to add a slight kick of light to more brightly illuminate what's before us, fill flash comes to the rescue. It's called "fill" because it is a supplementary light source, but we like the nickname "sunshine synchro" even better. Call it what you will, readers responded to our call for fill flash shots with an array of subjects from close-ups to landscapes to action photos.
Owl Eyes: Michael Perdue made this photo at the Three Rivers Avian Center in Brooks, West Virginia, where he photographs and helps support the center. He shot with a Canon EOS Digital Rebel and Tamron 28-300mm lens. Perdue wrote, "I use fill flash on every shot, even in sunlight, to put a catchlight in the bird's eye."
© 2005, Michael Perdue, All Rights Reserved
Russian Thistle At Sundown: D. Lynn White made this photograph with a Nikon D70 and a Vivitar 70-300mm lens set on Macro. White used the on-camera flash to accent the flower pod.
© 2005, D. Lynn White, All Rights Reserved
Cowboy's Hand: To get all the texture and color of this close-up made at the Ft. Worth Stockyards, Jim Mitchell worked with a Nikon D2H and 70-200mm Nikkor VR lens. Exposure was f/2.8 at 1/180 sec. Flash exposure compensation was set at -2 EV.
© 2005, Jim Mitchell, All Rights Reserved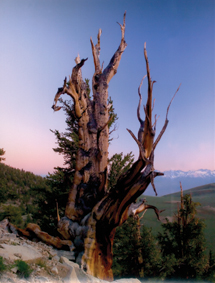 Bristlecone Pine: Using his Kodak DCS Pro/n SLR and Nikon 17-35mm f/2.8 lens, Munir Kureshi filled the foreground with his Nikon SB-800 flash to bring out all the detail on this amazing tree. He had his camera mounted on a Gitzo 1548 tripod with a Bogen 405 geared head and exposure was f/22 at 1/6 sec.
© 2005, Munir Kureshi Drm, All Rights Reserved
High-Speed Sync: Jock Goodman sent us a great series of Moto X racing action shots made with his Nikon D70 and 18-70mm lens and SB-600 flash. Sync speed was set at 1/500 sec to capture all the action. Rider here is Maverick Kang Jr.
© 2005, Jock Goodman, All Rights Reserved
Eiffel In The Desert: Photographed on the Strip in Las Vegas, Ed Printz aimed his Nikon Coolpix 5700 upward and used fill to catch details on this lamppost and include the faux tower in the background. Exposure was f/2.8 at 1/18 sec.
© 2005, Ed Printz, All Rights Reserved
Driftwood Sunset: Bill Gemza caught both detail on the foreground and the colors of sunset using "slow synchro" flash mode on his Sony Cyber-shot DSC-F828. Exposure was f/8 at 1/8 sec.
© 2005, Bill Gemza, All Rights Reserved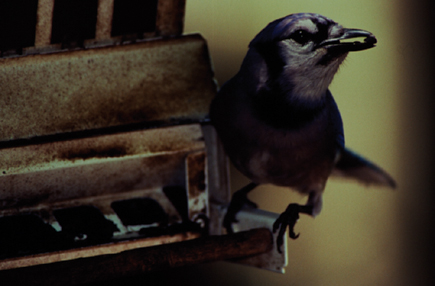 Feather Dew: To capture the glint and shape of every drop of water, Dr. Jerome Siegel shot with a Nikon F5 and 200mm macro lens and set his fill flash exposure compensation at -1.7 EV.
© 2005, Jerome S. Siegel, All Rights Reserved

LATEST VIDEO

SPONSORED VIDEO
Testing Tamron's SP 150-60mm G2 lens while capturing birds and alligators in Apalachicola, Florida.