Picture This!
Directional Light
Light informs the content of an image. It shapes and creates volume out of a two-dimensional image, and leads the viewer's eye into and through the scene. Indeed, the literal definition of photography is "drawing with light." This month we asked readers to send us images under the heading "Directional Light," and the response was overwhelming, and delightful. We were struck with the strong graphic appeal of all the images and how light was used to enhance each and every subject.
Bryce Canyon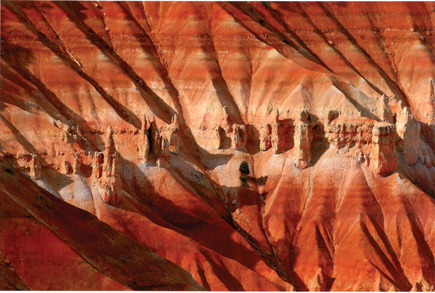 These abstract forms are enhanced by the strong play of light running diagonally through the scene. Bob Gates made this shot with a Canon EOS 10D and 70-200mm f/4 L lens with an exposure of f/5.6 at 1/350 sec at an ISO 100 setting.
© 2006, Bob Gates, All Rights Reserved
X Marks The Spot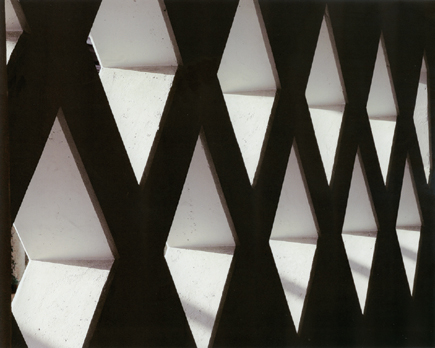 This graphic statement was made of a parking structure wall by Frank Goroszko with a Nikon D70 and Tamron 18-200mm f/3.5-6.3 lens. Exposure was f/11 at 1/250 sec.
© 2006, Frank Goroszko, All Rights Reserved
Preening Pelican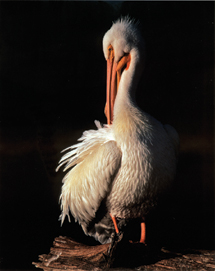 Jim Mitchell used this strong sidelight to both isolate and highlight his subject. He photographed with a Nikon F100 and Nikkor 500mm lens with a TC20E II Tele-converter on Velvia 50 film.
© 2006, Jim Mitchell, All Rights Reserved
Early Morning Light
Helen Anderson caught this strong sidelight cast near dawn using a Canon EOS D60 and Canon 100-400mm IS lens. Exposure was f/4.5 at 1/180 sec with an ISO 200 setting.
© 2006, Helen Anderson, All Rights Reserved
On The Beach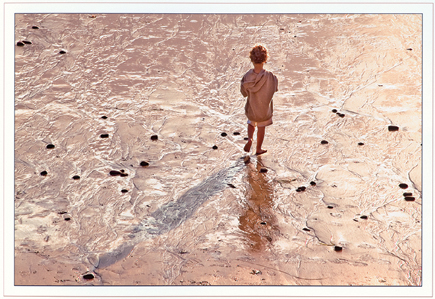 The silvery light and cast shadow made for a wonderful mood in Sally Reis Vogt's image made at Swamis Beach in San Diego. She worked with a Nikon D70 and Nikkor 18-70mm lens. Exposure was f/8 at 1/125 sec.
© 2006, Sally Reis Vogt, All Rights Reserved
Double Dune
This interplay of light and shadow in Death Valley was photographed by Harvey Freed using a Fuji FinePix S2 Pro. Exposure was f/16 at 1/60 sec with the camera set at ISO 100.
© 2006, Harvey Freed, All Rights Reserved
Jump For Joy
The soft light with highlight kicker at the base of the arch and on the exuberant hiker was captured by Allen Novick using a Canon EOS-1D Mark II and Canon 70-200mm f/2.8 lens.
© 2006, Allen Novick, All Rights Reserved
Long Shadow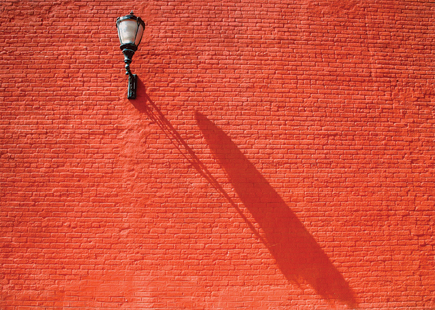 Jeanne Jordan used the shadow of the lamp to create an appealing image using a Canon Rebel and 28-135mm lens.
© 2006, Jeanne Jordan, All Rights Reserved
Forest Moss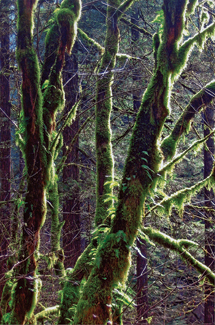 The direction of light and arrangement of forms enlivens this image made by Mark Webber at Horsetail Falls near Bend, Oregon. He worked with a Canon PowerShot A510 digicam.
© 2006, Mark Webber, All Rights Reserved
Antelope Canyon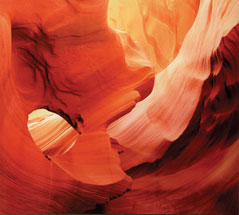 When you talk directional light Antelope Canyon can't be far behind. We received numerous images from this locale, and Tom Stubbs' shot was one of our favorites. He worked with a Rollei 6006 and 80mm lens and exposed on Velvia 100 film.
© 2006, Tom Stubbs, All Rights Reserved

LATEST VIDEO

SPONSORED VIDEO
Testing Tamron's SP 150-60mm G2 lens while capturing birds and alligators in Apalachicola, Florida.