Painterly Backgrounds
This month's Picture This! assignment was Painterly Backgrounds, the use of various photographic devices—namely depth of field—to create a field of color and design for a backdrop to the main theme. The technique not only removes what could be a distracting background but also brings the main subject more into the visual attention of the viewer. It also can be used to complement the color, shape, and design of the entire frame, adding to the emotional content of the image. Readers sometimes used their digital darkroom skills to enhance some of the effects (noted in captions), but, as with other assignments, we view image processing as something that can be used to emphasize the image from the camera, not obtain it entirely from software techniques.
Summer Dragon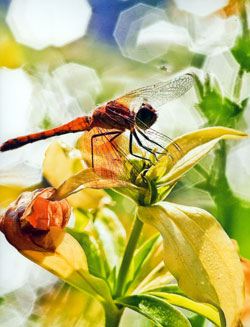 Scott Gorham wrote: "Fishing was slow on a Minnesota stream so I dropped my rod and picked up my camera." He photographed with a Canon EOS Digital Rebel XT and a Sigma 105mm Macro lens with an exposure of f/8 at 1⁄500 sec.
© Scott Gorham
Different Strokes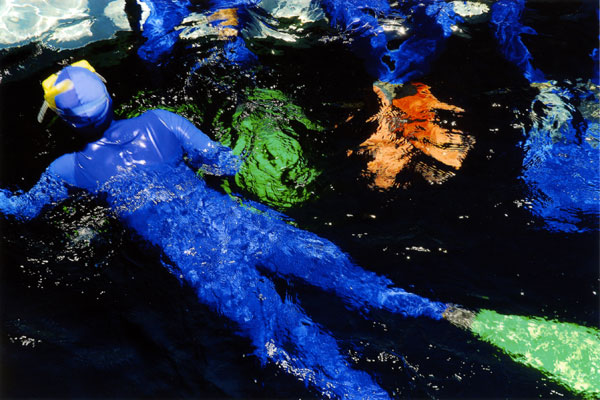 Stanley A. Singer made this photograph from a floating barge in the Great Barrier Reef in Australia. He wrote: "Looking down I noticed the image of the snorkeler's legs and fins…being diffused by the moving water. This image was not manipulated." Singer made the photo with a Nikon D200 at ISO 320 with an exposure of f/11 at 1⁄20 sec through a Nikkor 18-200mm lens.
© Stanley A. Singer
Swan Lake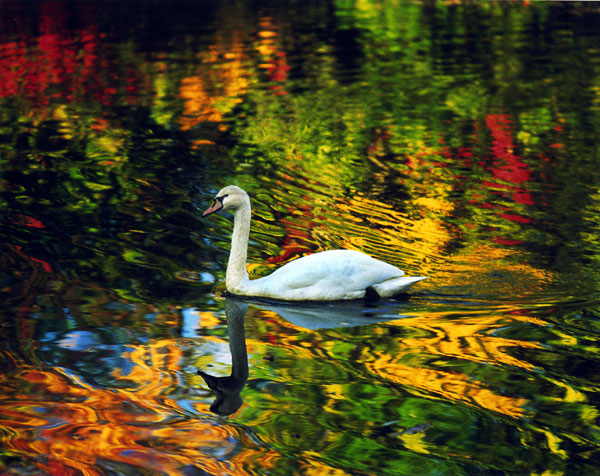 Gerald Swede showcases all the beauty of autumn color with this photo made on Packanack Lake, New Jersey. Exposure on Fujichrome Velvia film was f/8 at 1⁄60 sec with a Nikon N70 and a Nikkor 105mm lens.
© Gerald Swede
Artistic Background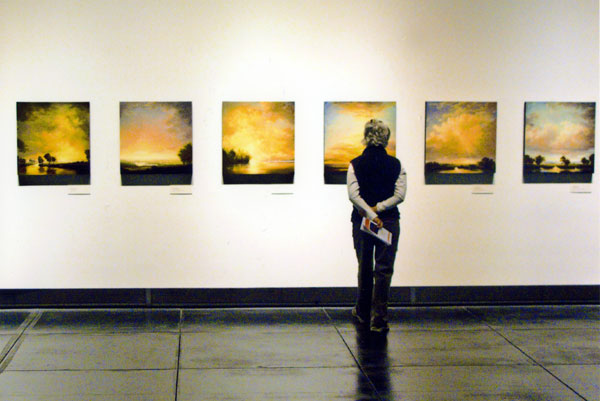 Frank Lawson sent us an ironic and quite literal image for this topic—paintings as a background. Exposure with a Canon PowerShot G11 was f/3.2 at 1⁄40 sec at ISO 400.
© Frank Lawson
Wildflower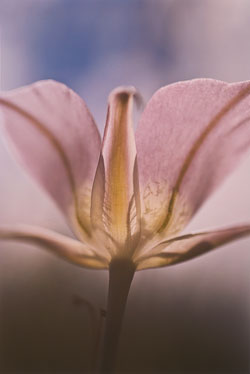 Jo Ingraham's photograph uses both diffuse backlighting and very shallow depth of field for an ethereal feel throughout. Exposure with a Nikon D80 and a 50mm macro lens was f/2.8 at 1⁄4000 sec.
© Jo Ingraham
Cardinal In The Snow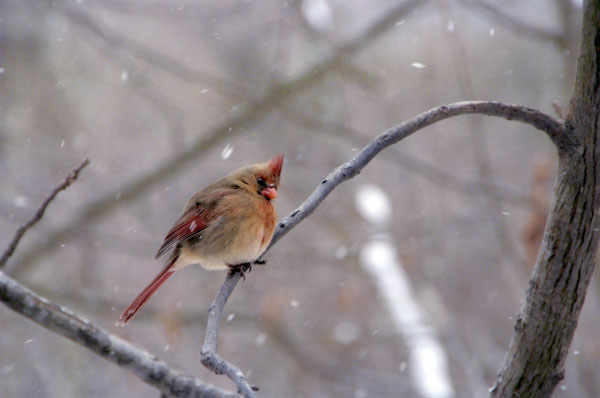 You can feel the cold in this photo by Myers Walker, made with a Fujifilm FinePix S5 Pro and a Sigma 18-250mm lens. Exposure was f/6.3 at 1⁄125 sec.
© Myers Walker
Agave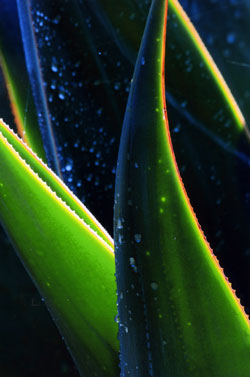 The sharp edges and deep colors of this subject dissolve into an almost night sky; starlit background in this photo by Jeff Dye. Image was made with a Nikon D300 and a Nikkor 80-200mm lens on a Gitzo tripod and a Really Right Stuff ball head.
© Jeff Dye
Grassy Field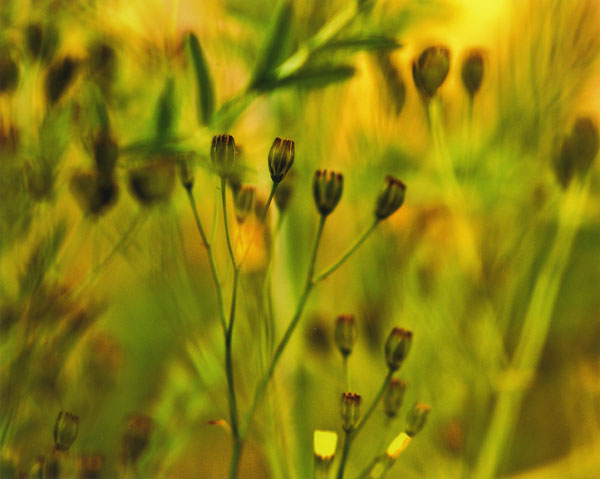 The effect in this photo by Robert M. Brenner, Ph.D., is of brush strokes that speak of a gentle breeze. Exposure with a Sony alpha a900 and a Zeiss Sonnar 135mm lens was f/2.2 at 1⁄1250 sec, with some post work on Phase One Capture One and Adobe Photoshop software.
© Robert M. Brenner, Ph.D.
Center Of Focus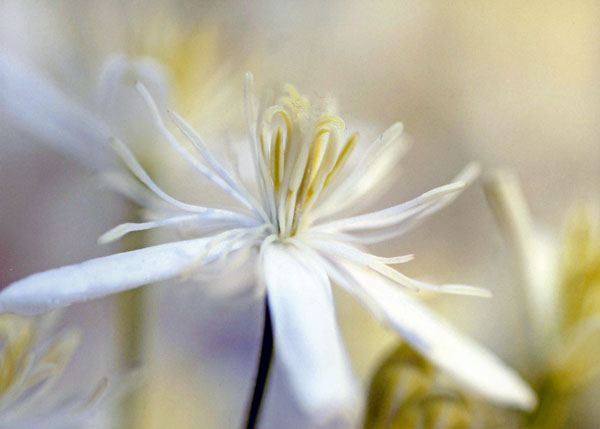 Jan Bajek focused solely on the center area in the frame, allowing both foreground and background to go "soft" for this ethereal floral. Camera was a Canon EOS 50D and a 100mm macro lens with an aperture of f/2.8.
© Jan Bajek
Spider Web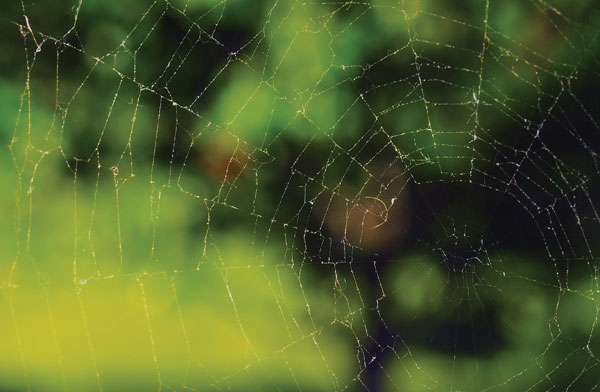 Steven Carletti used cross lighting to add highlights and a soft background for dimensionality in this photo made with a Nikon D90 and a Nikkor 18-200mm lens. Exposure was f/11 at 1⁄100 sec.
© Steven Carletti
Garden Tulips
Carolyn Lambert's photo made in her garden uses light and shallow depth of field to add a wonderful mood to the scene. Exposure with a Canon PowerShot S2 IS was f/3.5 at 1⁄100 sec.
© Carolyn Lambert
Proud Peacock
The play of color against the main subject and brush stroke-like effects from a shallow depth of field, not to mention the handsome profile of the bird, work together in this photo by Mark Hodorowski.
© Mark Hodorowski
Software Paintbox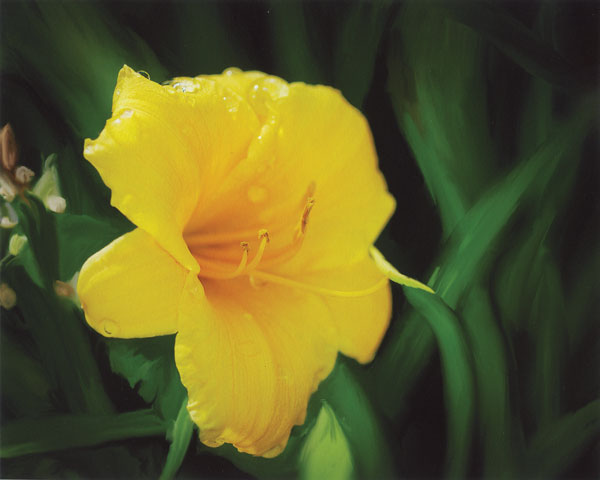 Ken De Fusco used two artistic enhancement filters and "hand painted" with a fan mixing brush in Adobe Photoshop CS5 to create some literal brush strokes in this floral. Original exposure with a Nikon D2Xs and a Nikkor 60mm f/2.8 Macro was f/4 at 1⁄200 sec.
© Ken De Fusco
Unhappy Snake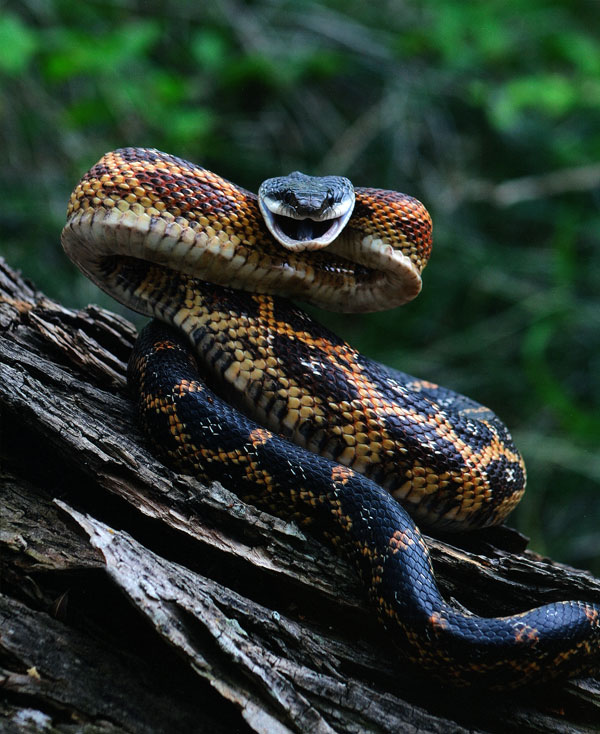 Jay Baum came across this rat snake while cleaning out a barn. Although he told us it is a harmless rat snake, it did, as he wrote, "…put up quite an aggressive show." The snake comes into sharp and may we say stark focus by use of shallow depth of field. Exposure with a Canon EOS Digital Rebel XTi and a Canon 75-300mm lens was f/5.6 at 1⁄200 sec.
© Jay Baum
Garden Flowers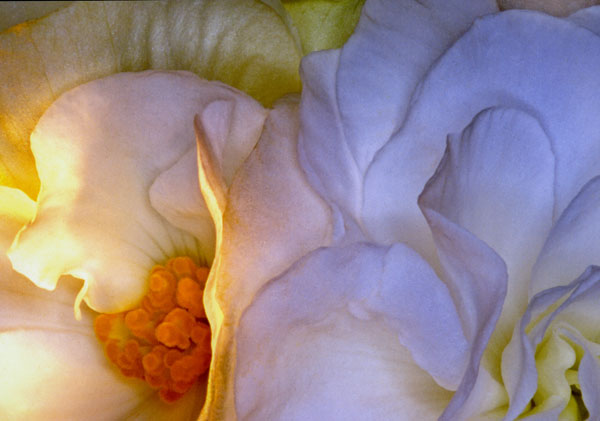 Looking more painterly than photographic, Linda Hauff's garden flowers were photographed in her backyard with a Canon EOS Elan 7 and a Canon 28-135mm lens with Fujichrome Velvia 100 film.
© Linda Hauff

LATEST VIDEO

SPONSORED VIDEO