Need Help with Adobe Lightroom? This Helpful Six-Minute Video Tutorial Covers All the Basics
If you're new to Lightroom, or just need some help streamlining your workflow, fear not: After watching the six-minute video tutorial below you'll feel much more confidant when editing your images.
Advancing Your Photography host Marc Silber takes you through the basic develop workflow module he uses, covering parameters such as exposure, contrast, shadows, saturation and vibrance. He even shows you how to apply the principles of Ansel Adams' zone-system.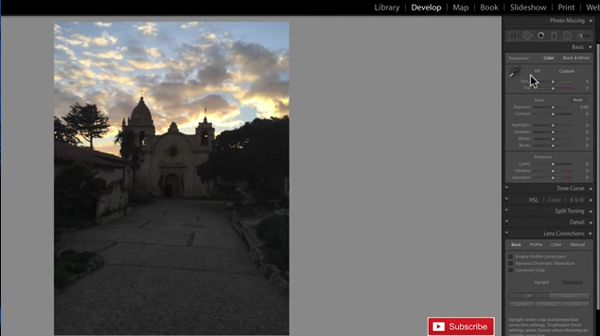 Silber explains how to take a "problem" image and make it "pop," with impressive before-and-after examples illustrating his techniques. And for a more comprehensive overview of Adobe Lightroom CC, check out our review from last year.
After watching the video below you can subscribe to the Advancing Your Photography YouTube channel and see more on Silber's website. You should also check out this educational and inspiring video where Silber interviews Ansel Adams' son about the story behind one of his father's most famous photos.

FEATURED VIDEO