Looking For a Military Spec Portable Darkroom? It's for Sale on Craigslist!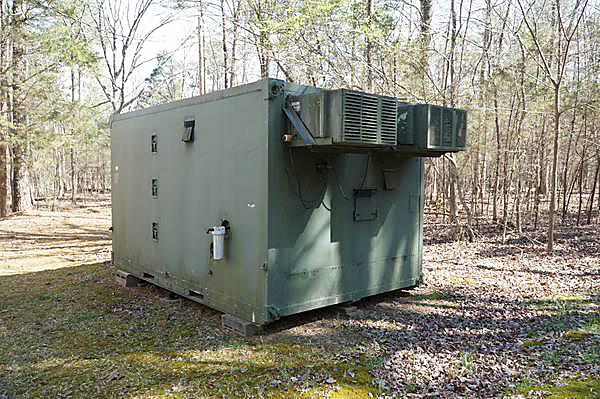 Photographers tend to be gear freaks and many of us regularly scour Craigslist and eBay for rare vintage items and the occasional bargain on current equipment. Where Craigslist really rules is on items that are simply to big or heavy to ship—like this immpressive/imposing-looking military spec portable darkroom located in Hillsborough, NC outside of Raleigh.
As you can see from the listing, the unit includes everything you need except paper and chemicals: Enlarger, trays, print washer, timers and more. And, yes, air conditioning is also included!
We did some poking around and it seems units like these were used by combat photographers in Vietnam and they have some 614 cubic ft. of space (and a nice olive green exterior). And in case you need to escape the zombie apocolypse, it could be a good place to hide.
All you need is a cool $2500 and a friend with a truck large enough to haul it away. Here are a couple more images. More photos and details at the Craigslist listing.

FEATURED VIDEO