Film Shooters: The Film Photography Project is a Valuable Free Resource You Should Know
Nurturing neophyte film photographers and movie makers, supplying photo schools with film cameras, and helping photographers of all levels learn how to use legacy film cameras, Michael Raso and the Film Photography Project volunteers have engaged with tens of thousands of film users around the world via a monthly podcast, by answering emailed questions and by conducting workshops. If you're into film of any size, shape or format, visit the FPP website and tune in to a podcast.
Based in the Garden State in a former 1940s war engine plant that's located one-half mile from an abandoned Kodak facility, Mike Raso and the Film Photography Project have a mission: to inspire, engage and inform beginners, pro photographers and movie makers on their journey with film cameras. The Garden State, for anyone who lives west of Ohio may be unaware, is the oft-misperceived lush farmland acreage and miles of bustling beaches also known as New Jersey.
Meet the Core FPP Lifeblood
Bound by a passion for photography—particularly film photography—FPP is staffed primarily by founder and podcast producer Mike Raso, podcast co-hosts Leslie Lazenby and Mat Marrash, and podcast contributors Dane Johnson, Owen McCafferty, Mark O'Brien, John Fedele and Paige Kay Davis. All members (click here for list) are unpaid volunteers.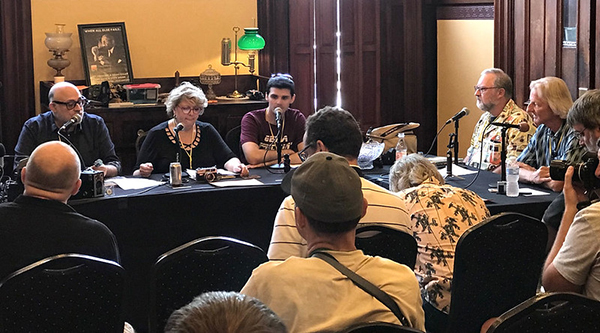 Mike Raso, who is an adjunct professor at Union College in Cranford NJ where he teaches a class called Introduction to Film Photography, is a photographer, producer and filmmaker who's been in the business for a long time—for over 30 years. After studying cinematography under Czech cinematographer Bedrich Batka at New York University, Mike worked in broadcasting as a producer/editor beginning in 1988 for Comcast Corporation. After many years producing cable television content, he served as an independent producer for such networks as HBO, ShowTime and others.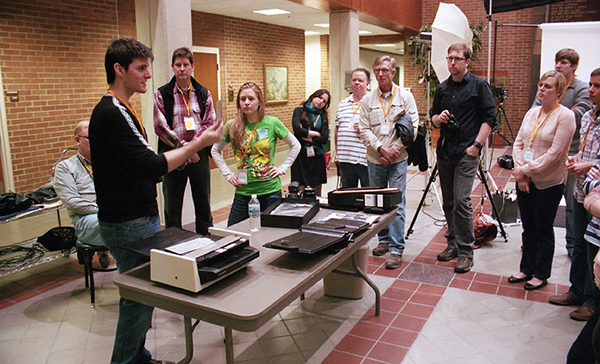 Inspire, Engage, Inform
"Since 2009, it's been our mission to inspire, engage and inform beginning and professional film photographers around the globe," Raso told us. "Our Film Photography Podcast, YouTube Channel and blogs share dependable product reviews, tutorials and tips that deconstruct the complex without dumbing down the content, providing tools that expand skills while supporting listeners' creative output, experiences and passion for film photography."
FPP also provides a web store where enthusiasts can find a wide variety of black & white and color films, including hard-to-get Double 8, Super 8 and 16mm film movie film and many, many obscure formats. They also offer an assortment of darkroom chemistry and supplies as well as assorted FPP branded gear.
Film Photography Fights an Uphill Battle
Total absence of new high-end models, hard to get repair parts, and disappearing repair knowledge—these are just three of the many obstacles film photographers deal with. Most photographers FPP encounters have digital workflow, i.e., when they shoot celluloid film they scan to digital. "In 2023," Mike told us, "digitizing film is as easy as it's ever been due to things like the Lomography smartphone scanner." The $39 kit is available from Lomography and from Amazon.
Market Observations
During our discussion of bygone 35mm film cameras, Mike mentioned Minolta at least three times—and bear in mind we covered a lot of territory. There's no way he could have known I was vice president of marketing at Minolta in a past life, so his genuine high esteem for the brand scored high marks with me. I asked him why Minolta was predominant in his conversation. He said that although he's a Canon fan, he appreciated Minolta as the high quality underdog. He said that the Minolta Freedom Zoom line is still very popular. He added that the Minolta X-series is phenomenal and the older SR-T cameras are also outstanding.
FPP School Camera Donation Program
FPP's popular Camera Donation Program continues to place analog cameras, film and lenses into the hands of kids and instructors in the US at no cost to those institutions. Donations average 30 to 60 every two months. If you have a film camera that you'd like to see transferred to the eager hands of a budding young photographer, visit the FPP website to learn how.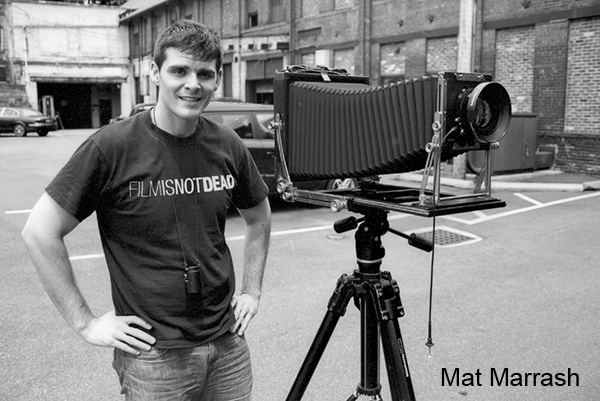 Want to learn more about shooting film? Visit the FPP website today and take a good look around. Tune in to a podcast. Buy some film for that family heirloom camera you inherited and enjoy the creative fulfillment that may be missing from your photographic life. The Film Photography Project is there to assist you through every step.
Start Shooting 35mm Film - Here's a Complete Guide
It's easier to get started in film photography than you may think, and you're sure to enjoy the ride. If you're even vaguely thinking about shooting some film, read this Shutterbug story. It's a compendium of everything you need and where to get it.
—Jon Sienkiewicz
(As an Amazon Associate, Shutterbug earns from qualifying purchases linked in this story.)

FEATURED VIDEO