What Were the Most Popular Photo Products of 2016? LensRentals Reveals Its Hottest Gear List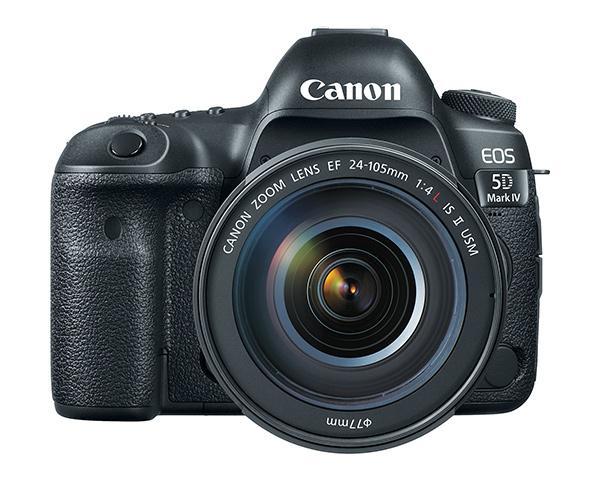 LensRentals is a premier online source for photographers in the U.S. who want to rent photography, videography and lighting gear, including a wide array of accessories. They've shared their annual list of the most popular equipment they handle, so you can see how your arsenal stacks up.
The Memphis-based company was founded 10 years ago by Roger Cicala, and according to his son and co-owner Drew, the company has grown beyond their wildest expectation over the last decade.
"No one could have predicted the company would be in the unique position of having the largest inventory of imaging equipment for rent in the industry." He adds that, "We're among the first to receive and rent all the newly released camera bodies, lenses, and lighting equipment."
Because of the volume of gear handled by LensRentals, they are in a great position to gauge the popularity of the latest imaging technology. What follows are two lists from LensRentals: The first is the 30+ most-popular new products for 2016, followed by a list of the 20 most-popular products by category. (Click on the highlighted products to read our reviews.)
Most Popular 2016 Products
1. Canon 5D Mark IV
2. Sony FE 24-70mm f/2.8 GM
3. Sony PXW-FS5 XDCAM w/ FS RAW Upgrade
4. Sony Alpha a6300
5. Canon 1D X Mark II
6. Nikon D500
7. Sigma 20mm f/1.4 DG HSM A1 Art for Canon
8. Canon Speedlite 600EX II-RT
9. Sigma 50-100mm f/1.8 DC HSM A1 Art for Canon
10. Canon 80D
11. Blackmagic Design URSA Mini 4K (EF)
12. Sony FE 85mm f/1.4 GM
13. Fuji X-Pro2
14. Sony Cyber-Shot RX10 III
15. DJI Focus Wireless Follow Focus System
16. Blackmagic Design URSA Mini 4.6K (PL)
17. Nikon D5
18. Manfrotto LYKOS Bi-Color LED
19. Fuji X-T2
20. DJI Osmo Pro Gimbal w/ Zenmuse X5 Camera
21. Sony PXW-Z150 4K XDCA
22. SmallHD 7" 701 Lite HDMI On-Camera Monitor
23. Atomos Shogun Flame 4K HDMI / SDI Recorder
24. Chimera 1x1 LED Lightbank
25. Zeiss Batis 18mm f/2.8 for Sony
26. Westcott Flex 1x1 Bi-Color LED Mat Cine Se
27. Fuji XF 100-400mm f/4.5-5.6 R LM OIS WR
28. Canon 16-35mm f/2.8L III
29. Canon XA30
30. Sony FE 70-300mm f/4.5-5.6 G OSS
31. Tamron SP 24-70mm f/2.8 Di VC for Canon
32. GoPro HERO5 Black
33. Leica SL
Most Popular By Category
Canon Zoom: Canon 24-70mm f/2.8L II
Canon Prime: Canon 100mm f/2.8L IS Macro
Canon Full Frame Camera: Canon 5D Mark III
Canon Crop Frame Camera: Canon 7D Mark II
Canon 3rd Party Lens: Sigma 35mm f/1.4 DG HSM A1
New Canon Camera: Canon 5D Mark IV
New Canon Lens: Sigma 20mm f/1.4 DG HSM A1
Nikon Zoom Lens: Nikon 70-200mm f/2.8G AF-S VR IINikon Prime: Nikon 85mm f/1.4G AF-S
Nikon Prime Lens: Nikon 85mm f/1.4G AF-S
Nikon Full Frame Camera: Nikon D750
Nikon Crop Frame Camera: Nikon D500
Nikon 3rd Party Lens: Sigma 35mm f/1.4 DG HSM A1
New Nikon Camera: Nikon D500
New Nikon Lens: Nikon 105mm f/1.4E ED AF-S
Micro 4/3 Camera: Panasonic GH4
Micro 4/3 Lens: Panasonic 12-35mm f/2.8 X OIS
New Micro 4/3 Lens: Panasonic Leica 100-400mm f/4-6.3 ASPH Power OIS
Sony Camera: Sony Alpha a7S II
Sony Zoom Lens: Sony FE 70-200mm f/4 G OSSSony Prime Lens: Sony Prime Lens
Sony Prime Lens: Zeiss Batis 85mm f/1.8 for Sony E
So there you have it. And the next time you need something special for an assignment, or just want to try out some gear before buying it, make sure to check out the LensRentals website.

FEATURED VIDEO