Sony Alpha A6300 Mirrorless Camera First Look Review (Full Resolution Test Images)
Judging by its understated model designation it would be easy to conclude that the Sony Alpha A6300 ($998, body only) mirrorless camera is simply an upgraded Alpha A6000 with 4K video capture added to its already impressive feature set. After spending the better part of three days shooting with the A6300 during a press trip last week to Miami, FL, I am confident that the new model is a lot more than that. In short, it's a real game changer that represents a significant technological breakthrough for Sony, and for the entire mirrorless camera category.
And despite the Sony A6300's compact form factor and enthusiast-aimed price point, it's capable of delivering real world performance that rivals that of top tier DSLRs. Let's take a closer look.
(Note: I primarily paired the A6300 with Sony's new FE 85mm F1/4 GM -- aka G Master -- lens but also used the E 16-70mm F4 ZA OSS lens.)
Features
At the heart of the Sony A6300's pro caliber performance is a new ultra-high-tech 24.2MP APS-C-format CMOS sensor that incorporates an unprecedented 425 on-chip phase-detection points that work along with 169 contrast-detection zones to deliver precise, decisive AF in as little as 0.05 sec in addition to providing superior object identification and much faster, more consistent tracking of moving subjects.
This advanced new sensor, integrated with Sony's latest BIONZ X image processor, also enables a top burst rate of 11 fps for up to 21 Raw frames complete with AF and 1200-zone evaluative AE, a blazing 8 fps burst rate in live view, and provides 14-bit Raw file output for capturing a wider tonal range and color gamut. (To see an example of the Sony A6300's speed and AF tracking ability, watch this demo video we shot when the camera was announced last month.)
Yes, the Sony A6300 offers UHD 4K video capability all right, but it does so at a higher level that's clearly targeted at attracting greater numbers serious and professional video shooters. It can capture UHD 4K 3840 x 2160p at 30 fps, 25 fps, and cinematic 24 fps, as well as Full HD 1980 x 1080 p at slow-motion 120 fps, all in XAVC S format. Equally important, recordings using the Super35mm 16:9 aspect ratio recording area are captured at an effective resolution of 20MP (6000 x 3376) and output at 8MP in 4K.
This 2.4x oversampling yields videos with greater detail and maximum pixel readout, resulting in higher perceived image quality devoid of pixel binning and virtually eliminating moire patterns and aliasing. Indeed, thanks to the oversampling effect the Sony A6300's 4K resolution yields a greater number of readout pixels than even the full-frame Sony Alpha A7R II!
The Sony A6300 also supports custom color profiles and S-Log3 Gamma profiles enabling up to a 1300% wider dynamic range for smoother tonal transitions and color gradations along with enhanced clarity and detail in shadow areas.
Without getting too far into the technical weeds, suffice it to say that when shooting stills or video the camera's wider, higher density array of on-sensor AF points (7.5x denser than the A6000!) placed around the subject provide more tenacious and steady AF tracking. Moreover, the camera has menu options for adjusting the AF Drive Speed and the AF Tracking Sensitivity, offering a greater range of expressive and creative focus control options that are especially useful when shooting movies.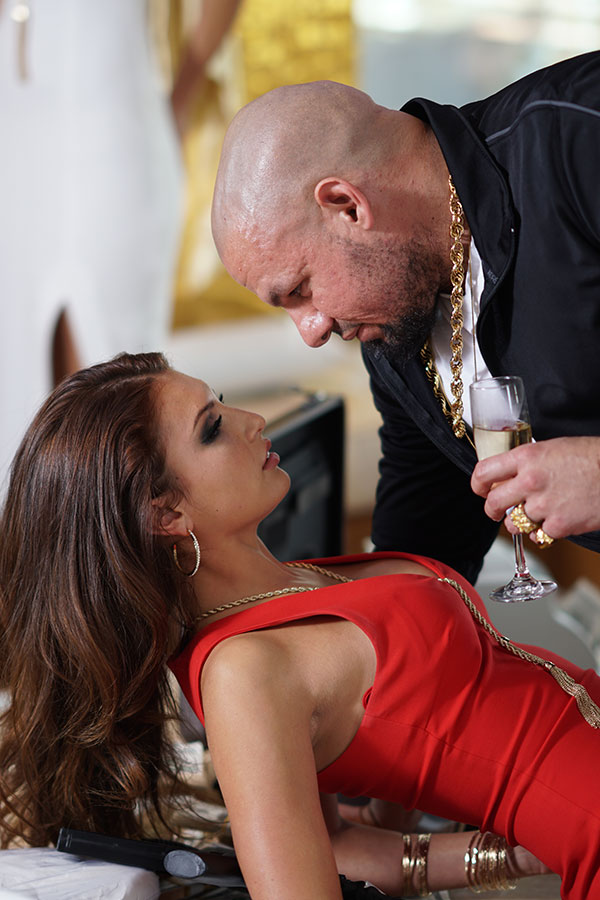 What enables Sony's newly developed 24.2 Exmor CMOS sensor to perform at a higher level is its advanced new compact (shorter) structure that employs a thinner highly conductive copper wiring layer that significantly accelerates the readout speeds. It also enhances resolution capability, provides faster readouts, and new features including ISO settings that are expandable to ISO 51200 and Full HD 120 fps shooting.
The new sensor structure also enables physically wider photodiodes than a conventional design, providing enhanced sensitivity that's especially important in low-light shooting.
Camera Build & Layout
While the body contours and controls of the Sony A6300 closely match those of the still current A6000, Sony's flagship mirrorless A6300 gives the impression of being more robust. Because it has a magnesium alloy body and lens mount (as opposed to the A6000's polycarbonate chassis) it feels more metallic and solid, is somewhat better balanced in the hands regardless of the lens used, and it's also better sealed against moisture and dust.
The built-in ergonomic grip is nicely contoured for small or large fingers and it provides added security and stability when shooting. The 2.36M-dot OLED electronic Tru-Finder in the Sony A6300 displays a bright, hi-res view just like that of the A6000, but because it has a faster refresh rate and the camera's AF system performs at a higher level the viewing image is much closer to what you would expect with an optical viewfinder—a viewing image that's virtually continuous.
The difference is especially noticeable when shooting action subjects at high framing rates. If you're one of those traditionalists who's always felt that and EVF can never quite equal a good optical viewfinder, take a peek through the Sony A6300 and you just might change your mind.
The viewing image is outstanding, and even the colors seem a tad more brilliant compared to other EVFs I've recently used. The same goes for the 3.0-inch 921.6k-dot LCD that can be tilted upward 90 degrees or downward 45 degrees for shooting at high and low angles.
Sony claims it incorporates White Magic technology with an RGBW pixel structure for enhanced performance in bright light, but whatever the reason, it definitely performs better than most when shooting in bright light at the beach.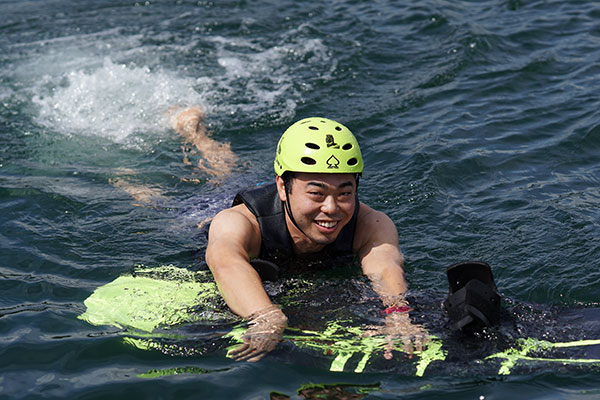 Imaging Performance
I had the opportunity to shoot a group of volleyball players at the beach and some expert gymnasts doing incredible flips at an indoor gym, and was very impressed with the camera's extraordinary tracking ability and blazing firepower.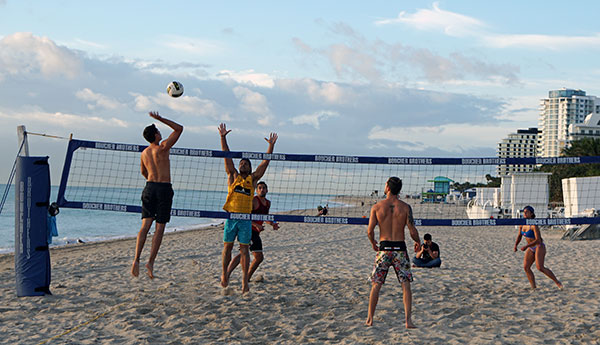 So long as I framed the subject correctly it immediately locked focus on the subject and maintained accurate focus through the entire 8-11 fps sequence. The large, high-eye-point, high-magnification (1.07x) -4.0-+3.0- diopter adjustable EVF was superb, and the fact that important data, including exposure compensation settings, ISO, shutter speed, and aperture were always visible along the bottom of the finder field was a big plus in enabling you to to continue to shoot with the camera at eye level.
Are there any nits to pick? Sure, but they're few and far between. While there are 9 customizable buttons that can be set to control over 64 different functions to suit your shooting preferences, I miss having a command dial near the shutter release that can be used to control often-used settings. And when I shot the magnificent Sony FE 85mm f/1.4 GM lens wide open at close distances in low light the AF would occasionally hunt back and forth before finding the proper focus point.
Conclusion
In my judgment, the overall quality of the images and videos I was able to capture with the Sony Alpha A6300 surpass those I achieved with any previous APS-C-format camera. Indeed, this camera will give current full-frame professional DSLRs a run for the money. If you don't care about 4K video and you don't shoot a lot of action subjects you could opt for the Sony Alpha A6000, a great camera for the money, and save about 400 bucks. But if you want the ultimate mirrorless APS-C camera in current production, take a close look at the awesome Sony Alpha A6300.

FEATURED VIDEO