ISO 4.5 Million! Watch This Amazing Video Made with Canon's ME20F-SH Low-Light Camera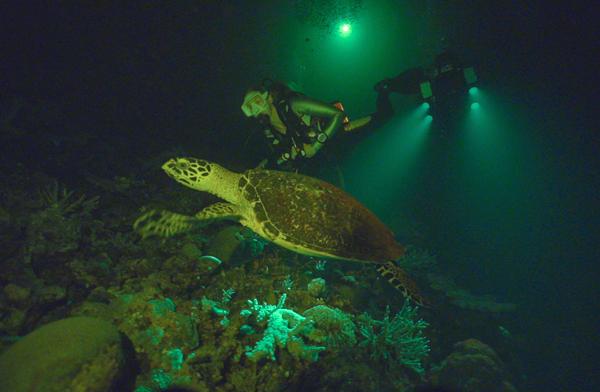 When cinematographer Andy Casagrande took his crew to the remote Solomon Islands to shoot "See Beyond Darkness" he turned to Canon's latest low-light imaging technology to document the newly discovered bioflourescent sea turtles in their natural habitat.
As you can see in the remarkable video below, the Canon ME20F-SH low-light camera enabled Casagrande's team to capture remarkably sharp underwater scenes with great color of the rare glowing turtles. The heart of the ME20F-SH camera is a full-frame 2.2-megapixel sensor capable of shooting at ISO settings as high as 4.5 million.
The extraordinary video from Canon USA chronicles an expedition to the reefs off the Solomon Islands as researchers study the critically endangered bioflourescent sea turtles in a manner that was previously beyond perception.
You can find more videos on camera technology by visiting the CanonUSA YouTube channel. And if you missed yesterday's story with everything you need to know about ISO, be sure to take a look.

FEATURED VIDEO