Here's Why YOU Need a 135mm F/2 Lens (VIDEO)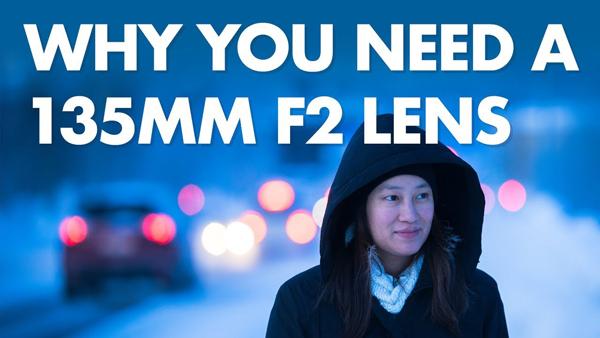 While there is no single "perfect lens" for all forms of photography, a few lenses offer more versatility, image quality, portability, and bang for the buck than others. One such lens is the 50mm "Nifty Fifty" we featured in a recent Shutterbug video, and as you'll see in the video below, another is the 135mm f/2 short telephoto.
In fact, Swedish pro Micael Widell says every photographer needs a 135mm f/2. Widell showcases some very nice images to demonstrate why he feels these lenses are so special, offers a few suggestions for choosing one for yourself, and provides several helpful tips on making the most of your purchase.
While not all 135mm f/2 lenses use the same optical formula, what most have in common is that they're easy to design, offer superb sharpness, contrast and color rendition, and have the capability of rendering images with beautiful, soft bokeh.
Widell says the simple optical design of the 135mm f/2 lens tends to provide surprising sharpness at maximum aperture, and enables you to separate a foreground subject from the background. He even suggests a few specific lenses of this focal length to get you started on your search.
You can find more helpful tips on Widell's YouTube channel, as well as in an earlier article we posted, in which he provides seven tips for making better images on your next photo walk. And be sure to look at the Nifty Fifty Shutterbug video mentioned above.

FEATURED VIDEO