Here's a Deal You (Maybe) Can't Refuse: $1,500 off on the Pentax 645Z Medium Format Digital Camera!
Hey bargain hunters: Here's a killer deal that you may find very difficult to refuse, especially if you've been thinking about moving up to the world of digital medium format photography. Ricoh Imaging has just slashed the price of their 51.4MP Pentax 645Z medium format digital camera body by $1,500 to $5,496.95.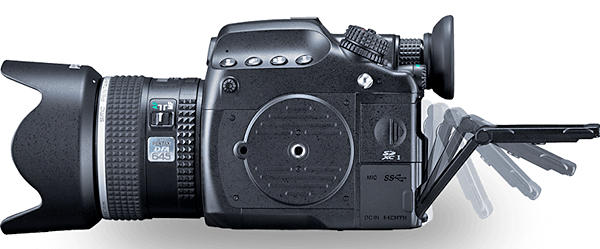 If you take a look at our review of the weather-sealed Pentax 645Z, you'll see that it's a very capable camera, delivering high resolution, superb image quality, a responsive autofocus system, and a large, bright optical viewfinder. And despite it's rather massive configuration, it's a relatively comfortable camera to handle.
Keep in mind that the Pentax 645Z is not a great choice if videography is a primary consideration, but if you're looking for a large sensor camera that delivers beautiful still photographs, this is definitely a deal to consider.
You can pick up this bargain online at Amazon (where supplies are limited) as well as at retail mail order companies like Adorama and B&H Photo Video. But before you pull the trigger on this sweet deal, be sure to read our in-depth review.

FEATURED VIDEO