Fujifilm Announces 51.4MP GFX 50R Medium Format Camera in Compact, Rangefinder-Style Body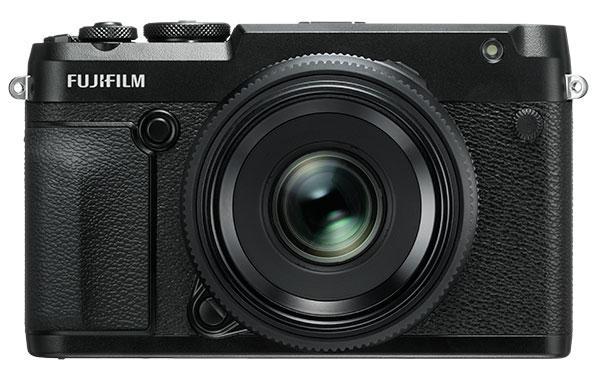 Fujifilm is trying to prove that big cameras can come in small packages. At the photokina show in Cologne, Germany today, Fujifilm announced the GFX 50R, a 51.4MP medium format digital camera in a relatively compact rangefinder-style mirrorless camera body. The GFX 50R is the followup to Fuji's GFX 50S, which was announced at the last photokina show in 2016.
The new Fujifilm GFX 50R is, however, is noticeably smaller than the 50S, which was not a large camera (for medium format) to begin with. The new 50R weighs about five announces less than the older GFX model, and has a slimmer camera build despite having what Fujfilm is calling a "rugged, weather-sealed body" designed "to meet the varying needs of photographers."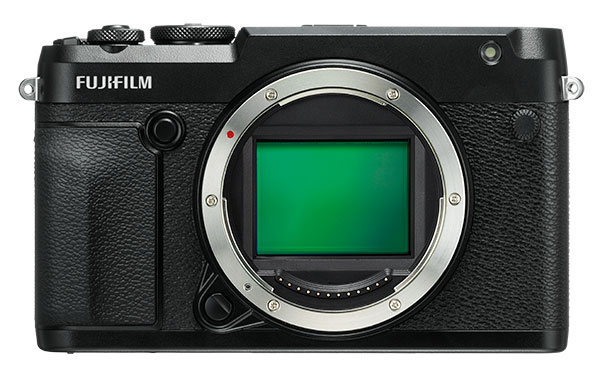 "The GFX 50R is a lighter and more compact model within the medium format mirrorless system, perfect for professional photographers who specialize in street, documentary or portrait photography," said Yuji Igarashi, General Manager of the Electronic Imaging Division and Optical Devices Division of FUJIFILM North America Corporation.
The GFX 50R features the same Fujifilm G Format 43.8 x 32.9mm sensor with 51.4MP resolution as the previous model, along with the X-Processor Pro image processing engine. According to Fujifilm, the micro lenses on the sensor in the new GFX 50R have been designed to optimize light gathering performance and image resolution. This, Fujfilm says, will help "deliver images that reproduce the subject's texture, three-dimensional feel and even the atmosphere of each scene."
Fujifilm's distinctive Film Simulation modes are also available with the 50S, allowing photographers to shoot simulated photographic films such as Velvia, Provia and Acros in digital medium format.
Perhaps the most unique thing about the Fujifilm GFX 50R, however, is its svelte but robust weather- and dust-resistant magnesium alloy camera body, which features 64 weather seals. The 50R can be operated in temperatures as low as 14 degrees Fahrenheit \ -10 degrees Celsius.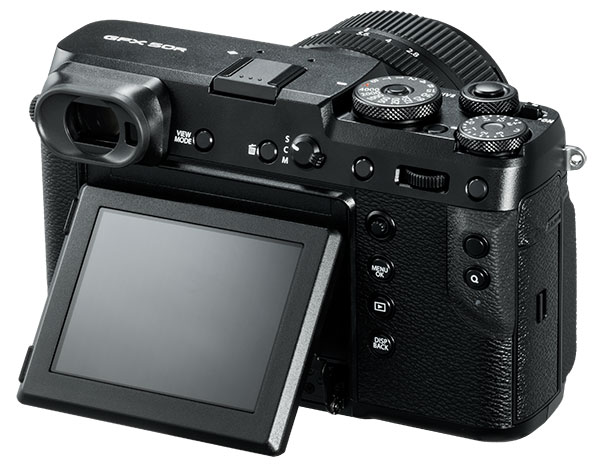 The Fujifilm GFX 50R has a Focus Lever, which is designed to allow quick focal point adjustment. The GFX 50R also eliminates selector buttons, which is designed to provide extra space for holding the camera. On top of the camera body there are two dials – for shutter speed and exposure compensation – built of milled aluminum to help give the camera more durability and a professional feel, Fuji said.
The Fujifilm GFX 50R camera weighs just over 1.5 pounds and is about 2.6 inches thick, which is nearly an inch thinner than the GFX 50S. The GFX 50R also has built-in Bluetooth for wireless connectivity (the 50S does not offer this feature).
Currently, the GFX system offers a lineup of seven FUJINON GF Lenses for G Mount, covering focal lengths from 23mm (equivalent to 18mm in the 35mm film format) to 250mm (equivalent to 198mm in the 35mm film format). All GF lenses are capable of resolving up to 100MP, Fujifilm said, and are designed to be dust- and weather- resistant, built to withstand temperatures as low as 14 degrees Fahrenheit \ -10 degrees Celsius.
The new Fujfilm GFX 50R goes on sale in late November 2018 in the U.S. and Canada for USD $4,499.95 and CAD $5,699.99.
Here's a rundown of the key features of the Fujfilm GFX 50R:
51.4MP Medium Format 43.8 x 32.9mm sensor
FUJIFILM G Mount with short flange back distance of just 26.7mm
X-Processor Pro imaging processor
Weather- and dust- resistant; operation to as low as 14 degrees Fahrenheit \ -10 degrees Celsius
File formats include three different JPEG settings (SUPER FINE, FINE, NORMAL), as well as two different Raw settings (uncompressed, compressed). TIFF output is also possible with in-camera RAW development
Full HD for Movie Mode: 1920x1080 29.97p/25p/24p/23.98p 36Mbps, in Film Simulation modes
Lightweight body weighs approximately 27.3oz. / 775g
LCD Monitor: 3.2 inch, aspect ratio 4:3, approx. 2,360K-dots; tilt-type (two direction), touch screen color LCD monitor (approx. 100% coverage)
Uses SD Cards (UHS-II recommended)
Uses NP-T125 high capacity battery for approximately 400 photos (with Auto Power Save ON)
All FUJINON GF Lenses are dust- and weather-resistant, built to withstand operation at temperatures as low as 14 degrees Fahrenheit \ -10 degrees Celsius allowing photographers to take them outdoors with confidence in challenging weather conditions.
Bluetooth Ver. 4.0 low energy technology