What Is the Best Lens for Travel Photography? One Pro Picks His Favorite Glass (VIDEO)
Professional travel photographer Mitchell Kanashkevich gets asked one photography question more than any other: what is the best lens for travel and documentary photography? The answer's not so simple as he explains in the below video.
"Of course, this is highly, highly subjective and depends on the type of travel photography you plan to be doing," Kanashkevich says. "A single lens is way too limiting, but let's say I could only take one lens on a journey with me. What would that lens be?"
As he goes on to explain, he predominantly uses two different camera systems, so his go-to travel lens is actually different for each system. Because much of his early work was shot on Canon full frame cameras, his ideal lens for that system is the Canon 24-70mm F/2.8. Here are a couple of images Kanashkevich shot with that lens on Canon's full frame DSLRs.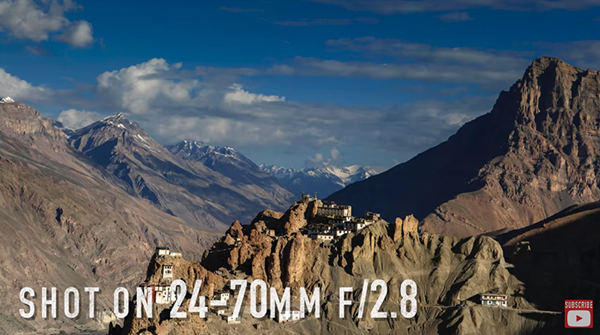 There are some drawbacks, however, to this type of camera and lens setup. Kanashkevich notes that while image quality is great with his Canon 5D Mark III and 24-70mm f/2.8 lens, it's large and heavy to carry around and draws attention to yourself during street photography, making it hard to capture candid portraits of people.
So, these days, his main camera system is the more compact and inconspicuous Panasonic Lumix Micro Four Thirds system. To match the low weight and discreetness of his small Panasonic GX80, his go-to glass is a Panasonic Leica/Lumix 15mm f/1.7 lens, which is equivalent to a 30mm lens when you add in the 2x crop factor for Micro Four Thirds sensors.
It's a 16-minute video and Kanashkevich offers tons of information, photographic evidence and anecdotes to support his choices. Definitely worth a watch if you interested in travel photography.
You can see more of Kanashkevic's videos on his YouTube channel. You should also check out this video from photographer Julia Trotti who gives you five reasons why she thinks a 35mm lens is perfect for travel photography.

FEATURED VIDEO