Shoot Postcard-Worthy Travel Photos with These Pro Tips (VIDEO)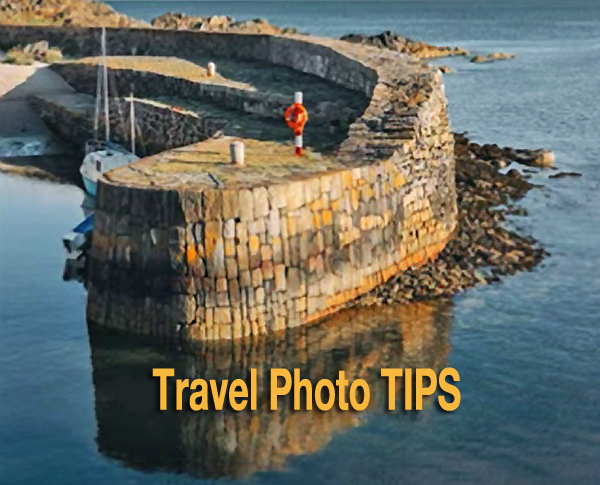 Whether you're planning a weekend excursion, a trip across the country, or an overdue vacation abroad, it's important to bone up on your travel photography skills so you can capture the best images possible. And that's exactly what one of our favorite outdoor photographers will help you do in the quick tutorial below.
Andrew Lanxon is an accomplished British pro with an eclectic portfolio that includes everything from nature, landscape, and travel photography, to gorgeous macro imagery. In today's behind-the-scenes episode he reveals his favorite travel photography trips while on holiday in Scotland.
You'll watch Lanxon explore a new location on the beautiful Aberdeenshire coast, and come up with some stunning images. Along the way you'll pick up great tips for planning a trip, how small shifts in your vantage point can make a huge difference in the impact of an image, and several other compositional techniques that Lanxon credits for his great results.
Lanxon says he like to take a leisure approach when traveling, and he's prefers to lighten his load with a minimum of equipment. And he doesn't hesitate to use inexpensive prime lenses, like Canon's trusty 50mm f/1.8 RF "Nifty Fifty" whenever possible.
Lanxon's straightforward tips are powerful yet simple, and they're guaranteed to take your travel photography to the next level. In fact, the only thing that's difficult about his advice is awakening early to take advantage of soft morning light. He also enjoys getting out and about before tourists hit the streets.
You'll watch Lanxon explore a variety of camera angles, position himself to take advantage of appealing highlights and shadows, and learn a bit about how he exposes a scene for the most pleasing results. He also demonstrates how including a person in a photo can draw viewers into a scene.
After watching the video be sure to visit Lanxon's YouTube channel where you'll find more instructional videos on a wide range of outdoor photography topics.
And check out our recent post, explaining how to give photos a beautiful glow with a simple editing trick.

FEATURED VIDEO