Shoot Stunning Cityscape Photos While Traveling or at Home (VIDEO)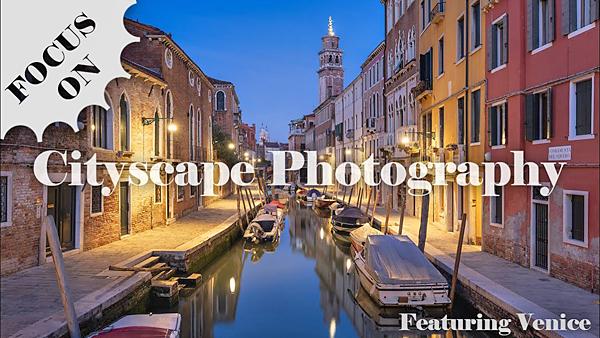 This is the time of year when many photographers are planning vacations, so it's time to bone up on your skills. The quick tutorial below focuses on one of the key aspects of travel photography, with seven tips you can also use at home.
Capturing compelling cityscapes of your destination is very important for documenting a trip. And even if you don't plan on leaving town anytime soon, you can use these simple techniques wherever you live to shoot striking images.
In this behind-the-scene episode you'll follow German pro Michael Breitung, as he photographs different areas in Venice, Italy and shares his favorite tips for capturing the essence of this beautiful city. He includes several stunning images he made to demonstrate the power of his advice.
Breitung explains the importance of researching a location before you embark, and taking time for location scouting upon arrival. As he says, "For me, getting to know a city is really important for capturing great photos." Once you have a solid overview of a destination and its most interesting sites, you can map out a logical itinerary and avoid aimlessly wandering around.
Like with other forms of photography, Breitung recommends awaking early and shooting in the morning—especially in popular destinations like Venice. That way you can take advantage of soft morning light and avoid throngs of tourists clogging the streets. As he says, afternoons should be reserved for more location scouting—not making images.
Breitung offers several helpful tips for shooting at blue hour, when street lamps and illuminated windows add impact to scenes that would be less impactful at midday. He also explains how he uses long exposures when shooting at night to capture moody cityscape photos.
There are several more very helpful tips in this 10-minute video, so be sure and take a look. Then get out and give these tips a try in the city or town where you live.
You can find more outdoor photography tips by visiting Breitung's YouTube channel and watching another tutorial we posted recently, explaining how to shoot dramatic landscape photos with slow shutter speeds.

FEATURED VIDEO