Watch This Revealing Speed Test Between Old Lightroom CC & the New Lightroom Classic CC (VIDEO)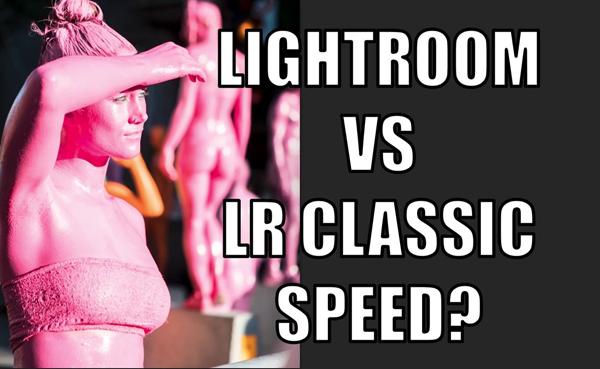 Last week we told you about the introduction of Adobe's new mobile-oriented, cloud-based Lightroom CC, and shared a video with the key features of an update to the previous non-cloud desktop app, now called Lightroom Classic CC. Lightroom Classic CC is the follow-up to the earlier non-cloud desktop version of the app which was, confusingly, also called Lightroom CC.
So how much better is the new desktop-based Lightroom Classic CC vs. the older Lightroom CC? Take a look at the video below to find out.
Speed, or more accurately the lack thereof, has been an ongoing concern among Lightroom users, and this three-minute speed test from The Funny Photographer compares non-cloud Lightroom CC and Lightroom Classic CC to see how they stack up. Care to take a guess? Let's just say the difference is significant.
As you'll see in the video, both older and newer Lightroom versions perform quite well, until the tester activates the test with his graphic processor. It's at that point that the new version blows the old one away.
And despite rumors to the contrary, Adobe is NOT planning on discontinuing Lightroom Classic anytime soon. According to Tom Hogarty in an Adobe blog post published last Thursday, "We're not phasing out Lightroom Classic and remain committed to investing in Lightroom Classic in the future." Hogarty also says, "We know that for many of you, Lightroom Classic is a tool you know and love and so it has an exciting roadmap of improvements well into the future."
After watching the quick video, check out our article announcing Lightroom CC, and the subsequent video we posted explaining key features of Lightroom Classic CC on the desktop.

FEATURED VIDEO