Watch This Massive Bear Casually Sit Down in the Grass Next to a Photographer (VIDEO)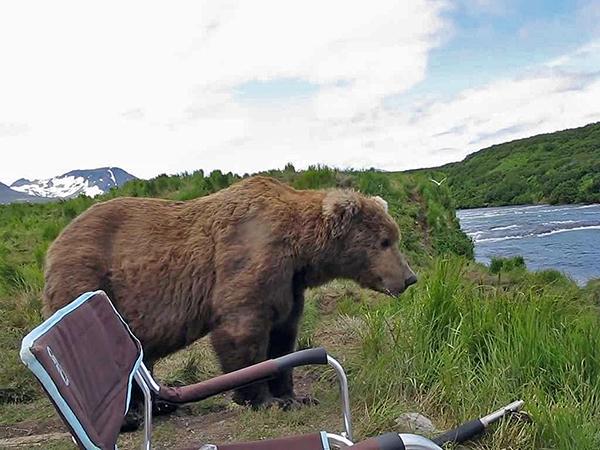 Now here's something you don't see every day! In the short video below, a photographer captures gripping footage of a giant brown bear (a grizzly?) casually strolling up to him, yawning, and then briefly sitting down in the nearby grass as if it owned the place. (And if you're that big and dominant, that's probably exactly how you should act.)
Things could have gotten pretty hairy (pun intended!) at about the 1:14-minutue mark, but luckily the photographer was able to survive the encounter.
The video is four years old and we don't know where it was shot, but at the very end you'll see the photographer pan back to his Canon DSLR and lens mounted on a tripod, which is set up to photograph nearly a dozen other brown bears cavorting in the river.
Amazing stuff!
In a similar vein, you should check out this footage of photographers calmly taking pictures as a giant alligator walks by them.

FEATURED VIDEO