Watch a Group of Lions Eat a DJI Phantom Imaging Drone (VIDEO)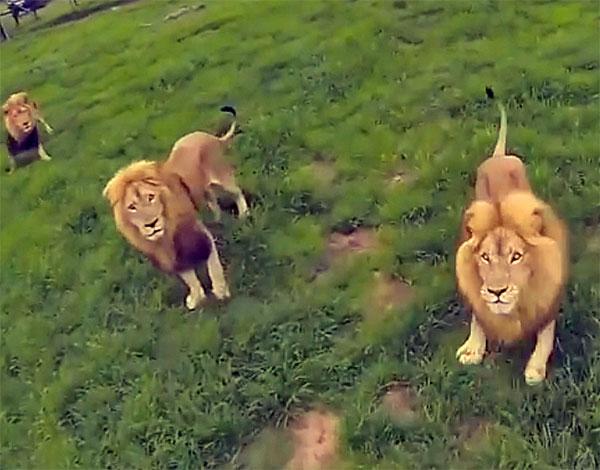 Lots of people do dumb things with their imaging drones but this is one of the dumber – though oddly satisfying – clips we've seen.
In the video, James and Mira Raley (who go by the handle The Honey Badger), fly their DJI Phantom over some hungry-looking lions and, inevitably, disaster strikes when the drone hits a tree. Here's how they describe the clip on YouTube:
"We thought that a quick flight over the group of huge male lions was a good idea. We were wrong."
While the drone was destroyed, the GoPro camera attached to it "survived bites from two lions."
Below are both the short, 13-second version of the video, and the full version, which features over seven minutes of drone chomping and chewing by the lions.
(Via FStop Lounge)

FEATURED VIDEO