DJI Intros New Micro Four Thirds Mirrorless Cameras for Drone Photography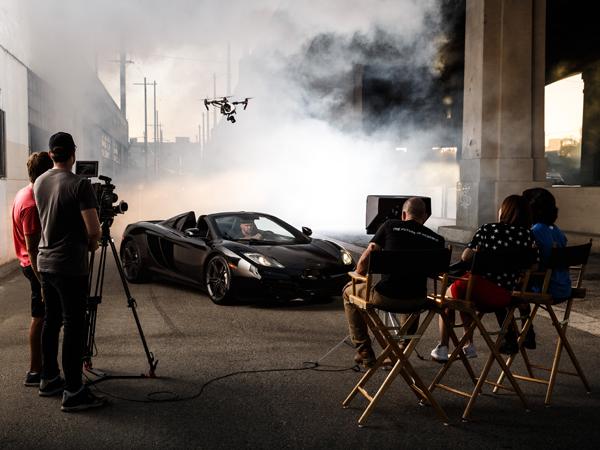 DJI has introduced two new Mircro Four Thirds-sensor-based cameras for its DJI Inspire 1 pro aerial camera drones.
The new Zenmuse X5 is the world's first commercially available Micro Four Thirds camera designed for aerial use, according to DJI. (Though to be fair, a startup company called Z Camera announced a similar product called the E1 in July 2015.)
The 16-megapixel Micro Four Thirds sensor in the Zenmuse X5 for drone photography can capture up to 13 stops of dynamic range, making it easier to shoot high-resolution photos (or 4k, 24fps and 30fps videos) in difficult lighting conditions.
Zenmuse X5 users will have even more options for capturing images in the sky through additional supported lenses and full wireless aperture/focus control. The Zenmuse X5 will support four interchangeable lenses including: the DJI MFT 15mm f/1.7 ASPH, Panasonic Lumix 15mm G Leica DG Summilux f/1.7 ASPH, Olympus M.ZUIKO DIGITAL ED 12mm f/2.0 and Olympus M.Zuiko 17mm f/1.8 lens. While the Zenmuse X5 is in flight, pilots can adjust the focus and aperture via the DJI GO app or through DJI's the Follow Focus system.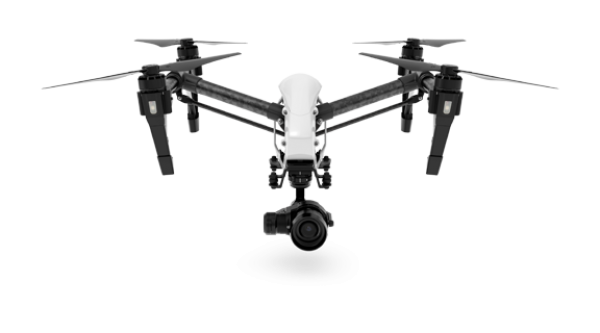 The camera's lightweight 0.75-pound body integrates with DJI's signature 3-axis Zenmuse gimbal technology, creating smooth video and stabilized long-exposure photos (up to 8 seconds).
DJI also announced the Zenmuse X5R camera, which shares the same sensor/lens compatibility with the X5, but records video to an onboard microSD card and a removable 512GB solid state disk (SSD) on the gimbal's top plate. The Zenmuse X5R records CinemaDNG (Raw) video to the SSD, and opens up lossless 4k video recording in a groundbreaking, compact form factor with video bitrates averaging 1.7Gbps (with a maximum of 2.4Gbps).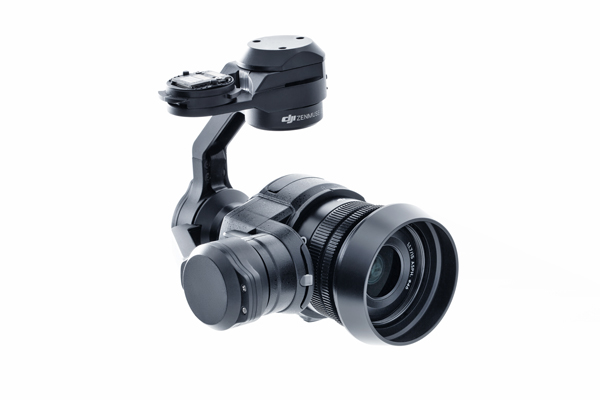 The Zenmuse X5R also offers a new D-LOG mode that features a broader array of color correction options in post-production. To support the management of Zenmuse X5R Cinema DNG files DJI will release software to edit and convert Raw camera footage.
CineLight (available later this year) simplifies the workflow by offering offline proxy editing before converting the CinemaDNG files to ProRes. By mounting a small, easy-to-install bracket, the Zenmuse X5 series cameras are fully compatible with existing DJI Inspire 1 platforms as an interchangeable option for the Inspire 1's standard Zenmuse X3 camera.
The Zenmuse X5 is available for pre-order for $4,499, including a DJI Inspire 1 and DJI's MFT 15mm F1.7 ASPH lens, and will begin shipping before the end of September. The Zenmuse X5R will be available in Q4 2015 for $7,999. Both can be purchased as stand alone cameras with, or without lens.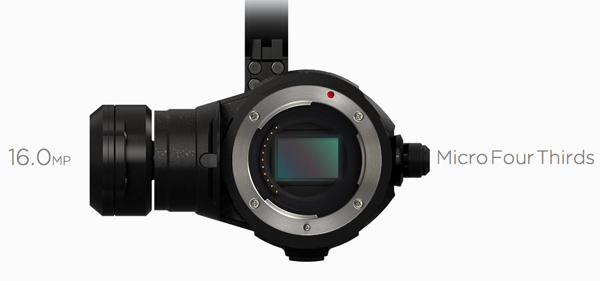 More info on the Zenmuse X5 and X5R here.
Watch the demo video below.

FEATURED VIDEO