Watch a Formula 1 Photographer Almost Get Run Over By Lewis Hamilton (VIDEO)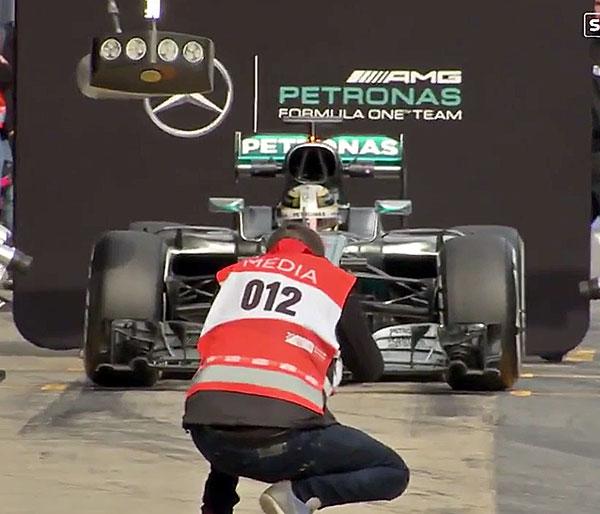 There's not much we can say about this video other than the fact that photographers should really know when to say when.
In the clip, a Formula 1 photographer is crouched in pit lane while trying to get a straight on shot of Mercedes driver Lewis Hamilton as he's getting work done on his car. The photographer, as you may have gathered, is overstaying his welcome and when Hamilton wants to pull out of the pits, the photographer doesn't budge.
We won't give away the ending but suffice it to say the photographer narrowly escaped being seriously hurt. The footage is from pre-season F1 testing in Barcelona this week.
(Via DIY Photography)

FEATURED VIDEO