Watch the Amazing Animals that Cross a Log Bridge During a Year's Worth of Trail Camera Footage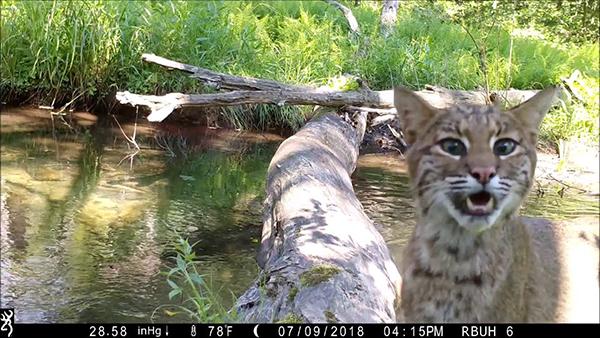 The incredible viral video below has made the rounds of various websites in the past week, but if you haven't checked it out already (and even if you have), it's definitely worth watching. The video, captured by wildlife photographer Robert Bush Sr, is comprised of a year's worth of trail camera footage that has been edited down into one mesmerizing 5:20-minute clip.
Bush set up his trail cam on one side of a log bridge near his home in Pennsylvania and ended up capturing an impressive menagerie of wild animals using the bridge to cross the river. Animals that make guest appearances on, around, and even under the log bridge include deer, bobcats, grouse, beavers and other creatures.
The video is enhanced by the ambient sounds of nature including the babbling brook. In fact, we found it extremely relaxing to watch and have viewed it several times already to take our mind off the harsh realities of the human world.
Enjoy! (Via Peta Pixel)
Here's another trail camera video you should check out showing what happens to a single tree over the course of a year.