Watch a $150 Nikon vs a $3000 Sony in This Camera Shootout. The Results May Surprise You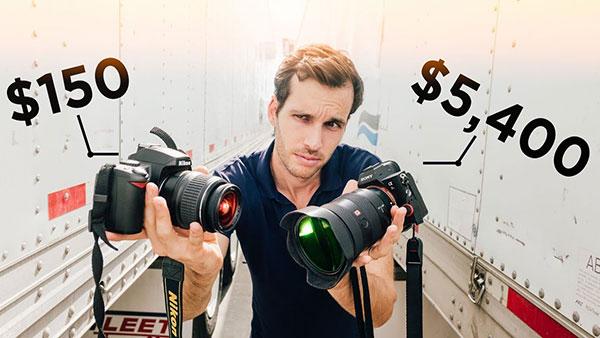 Is having an expensive camera really that important for capturing great photos? That's the question the intriguing new video below from photographer Pierre T. Lambert hopes to answer.
In the clip, Lambert pits a 12-year-old, $150 Nikon D40 DSLR against a recent, $3000 Sony A7R III mirrorless camera. Not a fair fight? You're probably right, especially when you consider that Lambert uses a basic 18-55mm kit lens and a 50mm f/1.8 Nikkor manual lens with the Nikon D40. In contrast, he uses a Sony 16-35mm f/2.8 with the A7R III, which is a lens that retails for around $2,200.
Furthermore, the specs for these two cameras are not even close. Take a look below.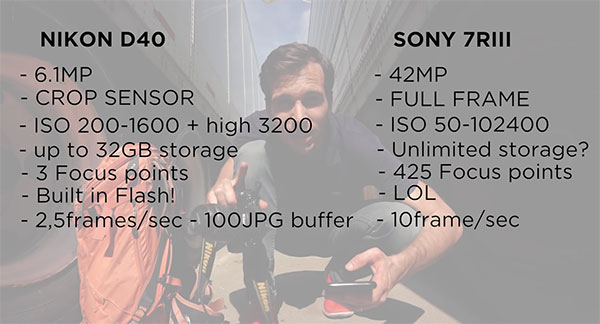 Still though, we were anxious to see what the results would be and because Lambert is a talented photographer who would be capturing his photogenic wife, we were sure he would put both cameras to the test with some great photos. Watch the clip below and see how he did. No spoilers!
You can watch more of Lambert's great videos on his YouTube channel. And here are three other gear-related videos of his that we've featured recently.
7 Things You Need to Know About Shooting with Wide-Angle Lenses
3 Reasons Why Camera Filters Will Help You Take Better Photos Now
Quick Photo Trick: Capture Cool Images by Putting Something in Front of Your Lens (VIDEO)

FEATURED VIDEO