Quick Photo Trick: Capture Cool Images by Putting Something in Front of Your Lens (VIDEO)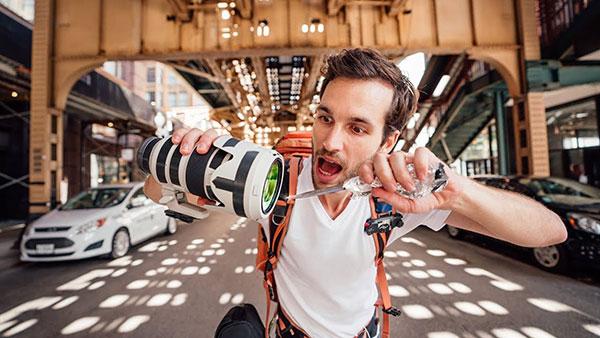 Yes, this seemed counterintuitive to us too but it's actually pretty clever. Photographer Pierre T. Lambert, who we have featured on Shutterbug.com many times, has a neat trick that will help you capture unique photos: put something in front of your lens.
You're going to need to bear with him and watch the video below where he shows you all the cool results you can get by using this technique.
"Today I'm challenging you and myself to take better photos. It's a technique a pro photographer showed me years ago and that will take your photos to the next level," Lambert says.
"I know it sounds really weird when a photographer tells you to put stuff in front of your lens but hear me out! Putting stuff in front of your lens can actually help you tremendously refocous your image. By doing so you block one part of the image and it help refocus on the subject. You can also achieve very cool artsy looks. There are plenty of situation where that can help: if your background is too distracting; you're on a wide angle and try to isolate your subject; you want some awesome bokeh effects in your frame; you are bored as hell with photography and want to have fun!"
Lambert adds these three photo tips to help you get the most out of this photo trick:
#1: Remove the lens hood
#2 Go to the lowest aperture possible
#3 Use anything shiny is great to be put close to the lens - transparent stuff works great too - just make sure some direct light hits it
Watch more of Lambert's awesome photography videos on his YouTube channel. Here's a video he did on how to make boring photos look awesome in Lightroom, and another one with 3 things you should know if you're just staring out in photography.

FEATURED VIDEO