Three For the Road: The Bag Man Looks at His Three Favorite Photo Bags From Pelican, SOG & FUL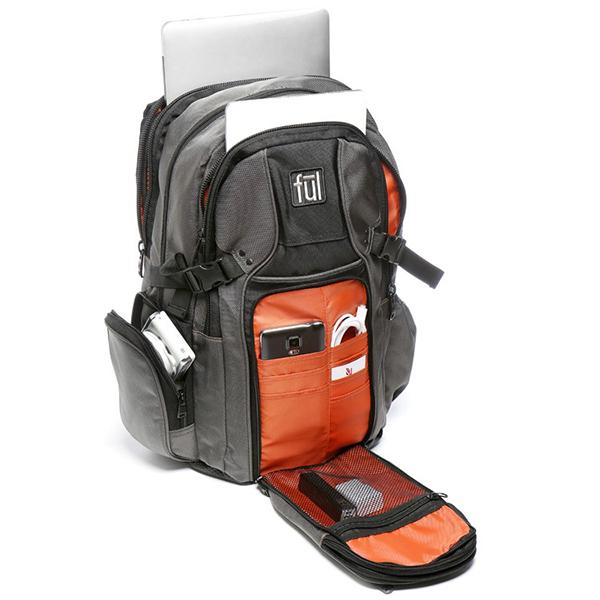 Every once in awhile I discover a photo bag or backpack and something just clicks. It becomes part of my routine—my "go to bag" when I have somewhere to go to. So if you'll kindly overlook my dangling preposition, I'll tell you about three bags I don't want to be without.
Like you, I use different photo bags depending on the situation. Nevertheless there are always two or three that are so versatile and comfortable that I find myself using them over and over. One example comes from the new lineup of Pelican Air cases.
Pelican 1555 WD
The Pelican 1555 WD is a rigid, luggage-style case that provides absolute protection against weather, mistreatment, impact and other hazards that would turn a conventional case into a nightmare with hinges. It's constructed of a very strong but lightweight resin called HPX Polymer. I can't explain the science behind it, but I can testify that the case is substantially lighter than other hard-sided camera suitcases I've used in the past.
Until I found this baby, about which Pelican aptly says, "Because Life is Heavy Enough," I avoided hard-sided cases because most of them are too heavy. To this day my left arm is almost three inches longer than the right—all because of the heavy case full of cameras I carried around the streets of Chicago when I worked for Minolta. Okay, that's a lie, but you get the idea.
The Pelican 1555 WD weighs less than 7.5-lbs (empty, of course) and measures 24.8 x 15.5 x 8.2 inches (62.9 x 39.3 x 20.9 cm). Mine came with an exhaustive set of very useable, repositionable dividers but I don't use them. Instead I use the TrekPak system that I reviewed in this column in March. TrekPak is an ingenious system of rigid padded dividers that can be configured securely into virtually any shape and locked into place until you feel the urge to change them up some.
Even before moving into the lightweight arena, Pelican made their bones by building cases that are crushproof and dustproof. Now they can add "backacheproof" to their resume. Retail price of Pelican cases depends on exact configuration, but the outfit that I described here, with the default yellow dividers, is $270. More info at their website.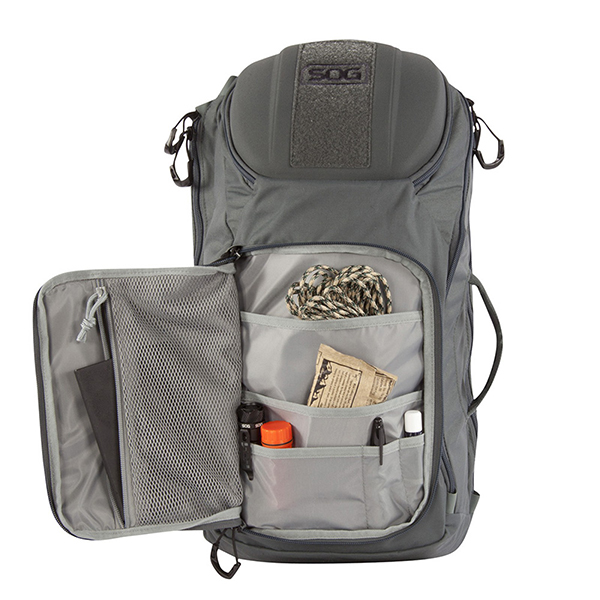 Evac Sling 18
Next on my list is a lean-and-mean sling-pack from SOG. Better known for exceptional edged instruments, multi-tools (reviewed here last year) and folding knives, SOG recently introduced the Evac Sling 18 (Model CP1001). My first impulse was to outfit it as a world-class Bug Out Bag—possibly because of its grey-green color and sharp military styling—but I soon discovered it's far too cool to just sit in the corner waiting for an apocalypse.
It has a single shoulder strap that's very comfortable and a wrap-around stabilizer strap that hides out of sight when not in use. The top-most compartment is somewhat like a semi-rigid dish that provides secure protection for more fragile items like sunglasses or a compact camera. And the front panel is checkered with laser-cut Hypalon MOLLE panels that provide more than enough attachment points for accessories.
This photo shows my SOG multi-tool attached to the MOLLE-covered front.
I carry a laptop computer in mine but the same pass-through compartment is designed for optional use with a hydration system. The zipper pulls are large and easy to locate, and the overall construction, including the Kodra 500D nylon exterior, is top quality. The capacity of the Evac Sling 18 is 18 liters (unsurprisingly) and the exterior dimensions are approximately 20 x 13 x 8 inches.
The Evac Sling 18 is one of six new bags from SOG, including the large Seraphim 35L. MSRP is $149 and it's available directly from SOG and from other retailers.
Tennman
For everyday cartage of my Day-Timer calendar, 17-inch MacBook Pro, office supplies, folders, tools, water bottles, food, paper notebooks and the like I use a Tennman backpack manufactured by Ful. (In their logo, the "u" has a line above it, but that letter is not in my alphabet.) Their motto is "Create quality bags with a fashion edge" but rest assured that "fashionable" is one thing I'll never be accused of.
I began using this particular bag way before I learned that their website is replete with photos of stars like Gwen Stefani, Jamie Foxx, Macy Gray, Jordan Sparks and Taylor Swift shown clutching their favorite Ful. I have used it extensively for three years for one reason and one reason alone: it holds everything I need to carry and keeps it all conveniently accessible.
The dimensions of the Ful Tennman are 19 x 13 x 8 inches and you can order it from Ful or many online luggage purveyors for $129. It may not be the best business bag I've ever used, but I can swear that if it ever wears out, I'll buy a new one.
—Jon Sienkiewicz

FEATURED VIDEO