Storm-Chasing Wedding Photographer Captures the Ferocity of Monsoons in Amazing Time Lapse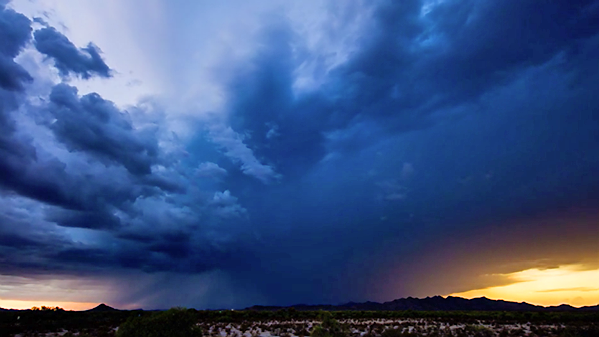 Mike Olbinski is an Arizona-based portrait/wedding photographer with a unique resume. In addition to his more sublime work, he's also a serious storm chaser and captured the thrilling time lapse video below.
For this project, Olbinski chased a number of storms throughout this year's monsoon season in the Southwest. "Ever since I was a kid I've been obsessed with weather, he says, "and I used to watch lightning out my window with my brother when we were little."
In Arizona where Olbinski lives, "summer" means monsoon thunderstorms and all of the lightning, dust storms, and dramatic cloud formations that occur as a result. That means that in the summer months when Olbinski isn't busy with a wedding or portrait shoot, he's out chasing storms.
You can view an extensive gallery of Olbinski's storm photography on his website. And be sure to watch this spectacular time lapse of Chicago we posted yesterday that was 18 months in the making.

FEATURED VIDEO