Sony Intros New Cyber-shot Compact Cameras and Action Cam to Compete with GoPro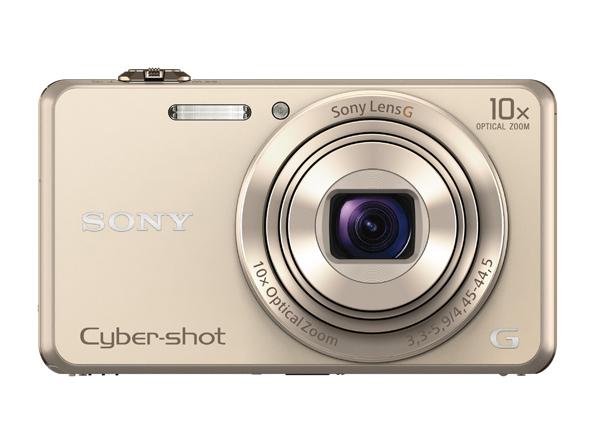 Sony has launched two new Cyber-shot compact cameras and an Action Cam POV model, which is designed to compete with the popular GoPro camera.
The slim new Sony Cyber-shot DSC-WX220 camera (above) is compact enough to fit in your pocket and offers an 18.2-megapixel Exmor R CMOS sensor and a 10x optical zoom G lens. The high-resolution sensor and lens are paired with Sony's BIONZ X processor that provides full HD (1920x1080 @60p) video capture with crisp detail and low noise.
Other features include advanced SteadyShot image stabilization for video, high speed AF (to capture moving subjects) and built in Wi-Fi. It is available in black or gold with a retail value of about $200 (available in August).
The sleek Cyber-shot DSC-W810 model camera features a 20.1MP CCD sensor and a 6x optical zoom lens. It can capture HD movies at 720p and has the Party mode setting—which automatically adjusts sensitivity, exposure and color in low light settings.
The DSC-W810 also has an advanced flash that boosts the camera's sensitivity and extends the flash range for indoor or dusk shots. The Cyber-shot DSC-W810 has a retail value of about $100 (available in September).
Sony also introduced a new addition to their Action Cam POV (Point Of View) camera line. The slim, ultra compact AS20 model offers SteadyShot image stabilization (to control camera shake) and a built-in stereo microphone for better sound quality.
The AS20 is equipped with a back-illuminated Exmor R CMOS sensor for full HD video and still photos in all types of environments—including dusk or other low light situations. High bit-rate recording (of up to 28Mbps) provides crisp detail and the built-in Wi-Fi functionality allows users to easily connect to the (optional accessory) waterproof, wearable RM-LVR1 Live-View remote.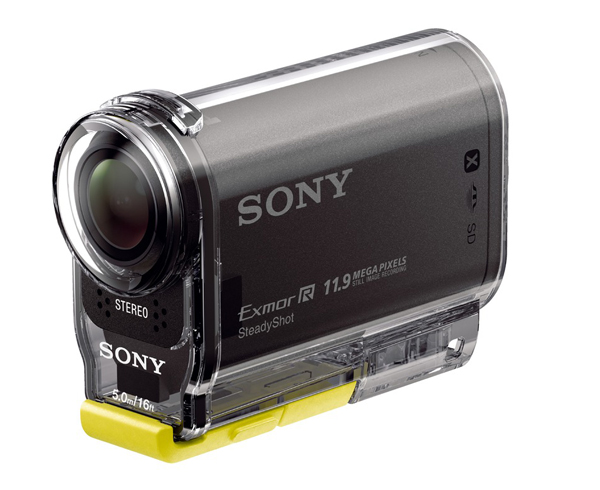 The RM-LVR1 displays a live image preview on the LCD screen and can control up to 5 cameras simultaneously. The Wi-Fi also enables the Action Cam AS20 to link up to compatible smartphones and tables for easy content sharing. This model has a strong battery life (130 minutes of video with the Wi-Fi on or 150 minutes with the Wi-Fi off) and a flip function that automatically inverts the image if it is being shot upside down.
Sony also offers users the free PlayMemories Home app to edit footage and share it on social media websites while Video Merge lets users create exciting split-screen composites of up to 4 views captured by different cameras. The Sony HDR-AS20 Action Cam has a suggested retail value of about $200 (available in August).
For more info, visit Sony.

FEATURED VIDEO