Ricoh Intros GR III Premium Compact Digital Camera: The Latest Model in the Cult-Classic Series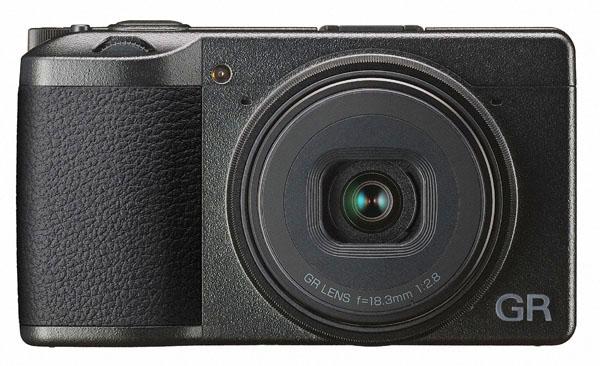 Ricoh's powerful GR series compact digital cameras have always had a cult following among travel photographers and street shooters who appreciate pocketable cameras with high-end optics, relatively large sensors, great build quality, and a full range of manual controls. The excitement is sure to grow, with today's Photokina announcement of the Ricoh GR III, the latest model in the line.
Scheduled for release early next year, the eagerly anticipated Ricoh GR III builds on the popularity of its predecessors, with a new lens, image sensor, upgraded processing engine, and other enhancements. Ricoh says the combined refinements promise enhanced image quality and functionality.
The new Ricoh GR III is built around a 28mm equivalent fixed focal length lens, with six elements in four groups (including two aspherical elements). The camera will utilize a 24.4MP, APS-C (23.5 x 15.6mm) CMOS sensor with three-axis shift for enhanced image stabilization.
Other key features of the GR III include hybrid autofocus with both contrast-detection and image plane phase matching, and nine focusing modes. The camera will also offer EV compensation of ±5EV in 1/3-stop increments, and shutter speeds from 30 seconds to 1/4000.
The GR III is the first camera in the line to boast a 3-inch, touchscreen LCD, which is toughened with tempered glass. The specs also indicate built-in image sensor cleaning using ultrasonic vibrations, and six drive modes among the many manual controls.
There's no word on the expected price of the Ricoh GR III, but we'll keep you posted as more information becomes available. In the meantime, you can see what the current GR II has to offer on Ricoh's website.