How to Photograph the Palouse: Bring Creative Ideas, An Open Mind About Gear & A Good Eye
Earlier this year I co-led a photo tour in the Palouse region of Washington state. I'd never been there before, but reputation alone indicated an awesome photographic destination offering vistas of rolling hills and farmland, plus all the textures, colors, and plays of light and shadow you could wish for.
Basic research (Google Earth, Google Photos) gave me an idea of what I'd be seeing and experiencing, and from that I knew what gear to bring.
Vast, beautiful, open country is wide-angle territory, so that's the 14-24mm and the 16-35mm. To isolate some subjects, some elements in the landscape to make them more intimate, I'd take the 200-500mm tele zoom. To create some special circumstances, the 16mm fisheye. And I never leave home without the 24-70mm, no matter where I'm going. Add two DSLR bodies, plus my infrared camera; a big, sturdy tripod; all my filters; and the world's coolest light-painting flashlight in case I get a chance to do some of that.
Okay, traveling out of the country and lugging gear constantly, I'm probably going to travel a bit lighter, but for a special place like the Palouse, where I'm going to have a car, it's no holds barred. Besides, this isn't a random selection of gear. I know what I need to get the look a place suggests, plus any creative looks I want to add. The tools shape the mood; they make the difference and create the visual impact I want in my photos.
No matter the destination, I keep a mental checklist of how to make things look different. Maybe I'll use infrared, maybe multiple exposure, long exposure, or HDR—something, anything, to bring a personal touch to the image, to be able to say, "This is how I see it."
Maybe I have a good idea of the result, or I might experiment with a variety of approaches. Sometimes there's something I can do in postproduction. In the Palouse, for example, I took a photo of an old truck, but its color didn't work for me—it was green, and it blended too much with the surroundings. So I made it red, and that told a better story.
Part of the Palouse photo tour was advance scouting for locations, and during those scouting trips I discovered that the Palouse wasn't just photogenic, it was also a cultural, historical, and social destination. It was so easy to meet people, make friends, learn about the region—and get recommendations. I was shooting flowers when someone said, "Well, if you like these flowers, you're going to love my sister's fabulous garden." We got invited, went there to photograph, and met a guy who said, "You've got to see my junkyard and all the old cars I've got." That led to more photographs.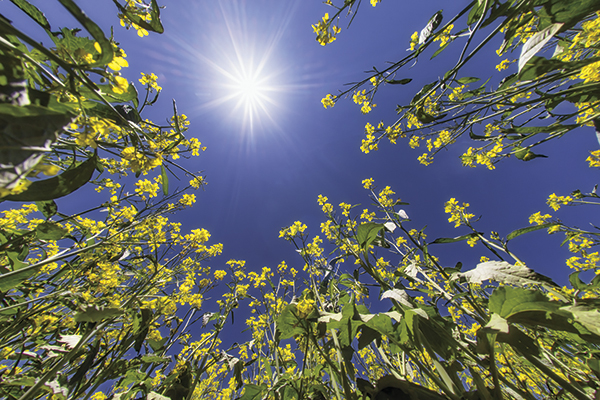 Wherever I travel, the location—no matter how photogenic—is just the start. I stay open to all ideas and possibilities I find, or bring with me.
Deborah Sandidge's website, deborahsandidge.com, features a variety of world photography images, cinemagraphs, photo tips, and a schedule of upcoming workshops, photo tours, and seminars.

FEATURED VIDEO