3 Reasons Why You Should Try Black-and-White Photography Today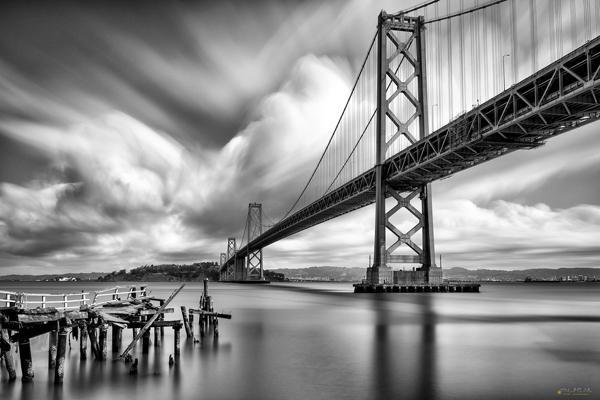 I have never doubted the power of black-and-white photography, and this conviction was confirmed on a November day in Boulder, Colorado.
The city was decked in lights and decorations for the coming Christmas holiday, and to make the scene perfect, it was snowing...and heavily. I'm from Florida, so snow is a big deal, and I was out on Pearl Street knee-deep in it—with my camera, of course—as tourists took it all in and locals skied their way along the high street.
I took some color photos, but I didn't really like how the lights and decorations detracted from the beauty of the snow and its effect on Boulder's city hall building, so I switched my Nikon Z7's picture controls setting to the black-and-white graphite effect.
Which changed everything. My photos went from colorful, festive, brightly lit and thoroughly modern to the look of a 19th-century black-and-white lithograph. I'd turned back time. Pretty cool, I thought.
Here are three reasons why I think you should "turn back time" as well by giving black-and-white photography a try.
#1 Timeless Quality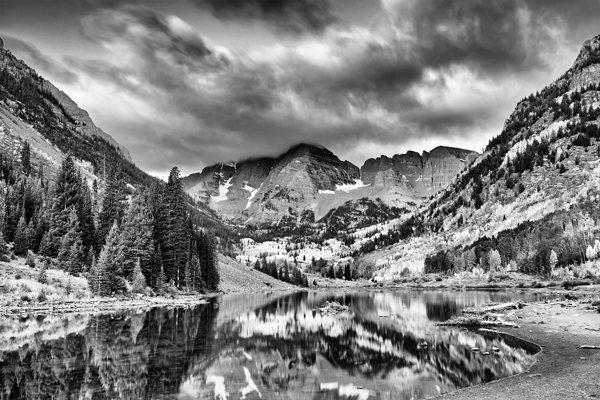 Black and white is the subject of this story because it's been on my mind recently. With travel curtailed—pretty much erased, actually—I've been traveling through my archives, and, with the Boulder image in mind, I've been engaging in some post post-processing: that is, deciding which color images might tell a very different story if I converted them to black and white.
Color, of course, has its own power: it attracts attention, of course, but it also triggers instant associations, connotations, and emotional cues. Think of the cool, peaceful tones of various shades of blue; the drama, strength, and "pay attention!" command of red; the good cheer and sunny disposition of yellow.
Take color away and other factors in the image—light, shadow, tone, texture, graphics, even structures—become more obvious, dominant, and powerful. Think also about how timeless an image looks in black and white. In the Boulder photo I changed the feel, the emotion, the time—everything.
I can reach for black and white before, during, or after taking a photo. Sometimes, on the scene, I'll want to tell a subtle story by emphasizing parts of the composition. Maybe there are beautiful, gentle clouds coming across the sky, and I want to capture them against the rugged terrain of the foreground.
I can also apply that idea to a cityscape, where there might be a lot of starkly textured buildings and soft, beautiful clouds. Thinking in black and white is sort of a Rorschach-like look at the world.
#2 Adds Texture & Tone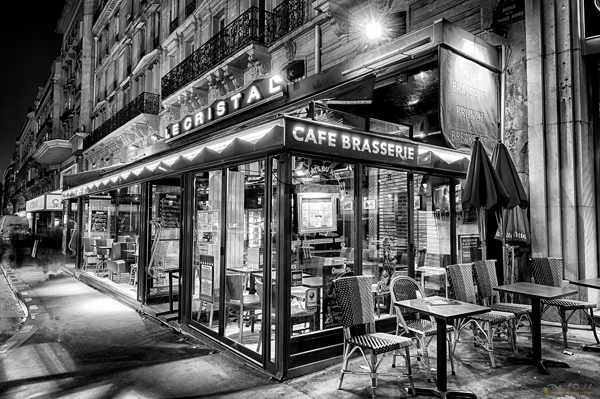 Creating a black-and-white from a color image falls into two general categories for me. There are the "let's see how this looks," after-the-fact instances, and there are the photos I shoot in color knowing I'll be converting them later.
For example, I never envisioned the Maroon Bells, Colorado, image as black-and-white. I shot it in color one September at the peak time for the golden aspens; that was my vision when I took the shot.
But later, reviewing the photo, I saw the ruggedness of the terrain, the reflection in the totally smooth water, and the expansive clouds that had so much variation, and the photo as a black-and-white image became a study in textures, tonality, and patterns. When I took away the color it became a totally different picture, one that elicited a more satisfying emotional response.
The "shoot it in black and white right now" decision is a pretty common occurrence for me. The Colorado photos with their contrasts of dark and light forms, were decisively and necessarily black and white.
#3 The Other Black and White

If you're familiar with my photography, you know that I'm a serious, dedicated shooter of infrared (IR) images. I've written a book on the subject, and not long after the introduction of the Nikon Z7, I got a second body, and had it converted for infrared photography.
Which means that when I look through its viewfinder, I'm viewing an infrared world. It's kind of weird—seeing color until I look through the finder—but it pretty much takes the trial-and-error and surprise factors out of IR photography. Before mirrorless, my dedicated IR camera was a Nikon D7000 DSLR, and after a while I knew its tonal reading of a landscape scene: how white the grass would look, how bright the white of tree leaves would become.
I love IR for landscape photography because it's a different way of seeing the familiar, a move away from reality, but still anchored in the real. And if you're shooting it with a DSLR, there's still the surprise factor to make infrared photography an adventure.
Even though circumstances turned me toward my photo files for a creative outlet—other than my ongoing "birds of my backyard" project—black and white is not an afterthought. It's truly a creative technique, a special effect, and a way to influence the emotional effect of a scene or alter the emotional reaction to an image.
Deborah Sandidge's website, deborahsandidge.com, offers a selection of black and white and color photographs as well as photo tips and techniques.

FEATURED VIDEO