Newsflash: Hasselblad Unveils 50MP Mirrorless X1D & Two H-Series Medium Format Cameras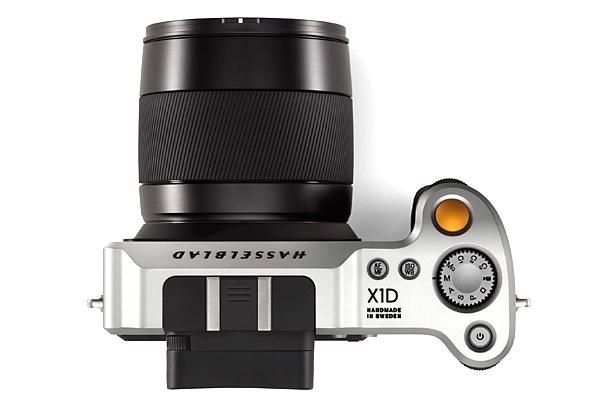 Combining hypermodern styling with the classic high-performance modular design Hasselblad has pioneered for 75 years, the new Hasselblad X1D is a striking statement that promises to move the company forward and it's certainly generating lots of excitement at Photokina. And two new H-Series models confirm Hassleblad's commitment to moving that line forward.
Reportedly inspired by Hasselblad's long line of V-series mechanical film cameras, the 50MP mirrorless X1D was a "late prototype," fetchingly displayed in a locked glass case, but its specs are certainly mouthwatering. The palm-sized camera's advanced 50-megapixel CMOS sensor is claimed to capture images with exquisite detail and super-accurate natural color and is compatible all 12 existing H-system lenses.
To complement this new model, Hasselblad simultaneously released a new line of dedicated autofocus lenses to take the performance parameters of the system to a new level. The X1D system provides a wide range of shutter speeds, has full flash sync to 1/2000, weighs in at a mere 25.5 oz. and provides HD video, Wi-Fi and built-in GPS capability.
The camera's tough, durable body is also dust and weather resistant to deliver performance under challenging field conditions.
While the radical new X1D grabbed much of the spotlight, Hasselblad is definitely not abandoning the well established and highly acclaimed H line, but rather vigorously moving it forward. The newly announced H6D line includes two innovative models, the H6D-100c with a 100MP CMOS sensor and the H6D-50c with a 50MP CMOS sensor.
Both new H-Series cameras provide an extended range of shutter speeds from 60 minutes to 1/2000, an expanded ISO range, higher burst rates, and a new USB 3.0 Type-C connection that delivers much faster data transfer. The H6D-100c also includes 4K video capability, a high-definition touchscreen LCD on the back, Wi-Fi as standard, and an HDMI connector for tethered use with external monitors.
Price of the X1D is expected to be around $9000. The H6D-100c is expected to sell for $33,000, while the "less expensive" H6D-50c will carry a price tag of $26,000. Specific delivery dates will be forthcoming. You can read more details on Hasselblad's website.

FEATURED VIDEO