Pgytech Rocks with Their Second Camera/Drone Bag: Pgytech OneGo Photo Backpack Review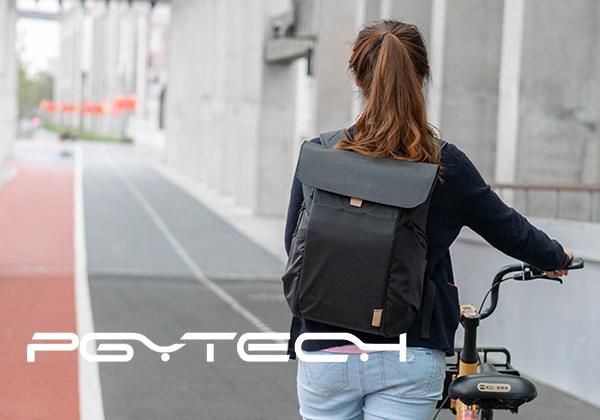 Stylish, compact and filled with innovation. Yep, that about sums up the Pgytech OneGo photo backpack. Its under-the-radar design quickly converts from camera/drone portage to carefree weekender or daytrip luggage. Let's take a look.
Last year we reviewed the Pgytech OneMo Photo/Drone backpack. Like its cousin the OneGo, the OneMo is the brainchild of an energetic group of photo enthusiasts, and we concluded that they did a remarkably good job on their first camera bag. They had been making drone accessories for some time, but the bag was a new venture one year ago. You can buy their first bag, the Pgytech OneMo photo backpack on Amazon for $199.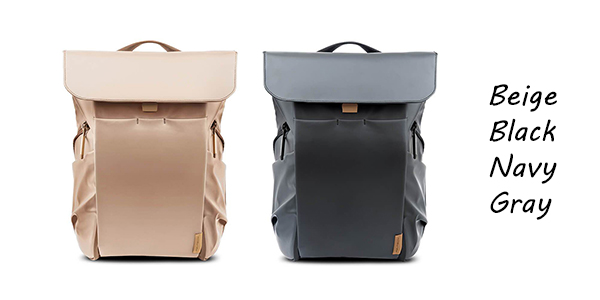 This year Pgytech has shared with us the Pgytech OneGo, a smaller capacity bag (18L vs. 25L) that shows off a new facet of the company's innovation.
For a more comprehensive look at the 10 features and characteristics a photographer should consider when backpack shopping, take a look at our buying guide, How to Buy a Camera Bag.
Design & Specifications
The OneGo sample arrived in a shipping carton less than 4.5-inches thick, and that was impressive. The Pgytech OneGo measures roughly 17.3 x 12.6 x 7.0 inches (44 x 32 x 18 cm) but easily compressed to the sub-five-inch thickness because of its clever design and flexible materials. I appreciate thin backpacks because they generally have less wasted space and are easier to travel with than a big, fat Santa Claus pack.
The empty weight, however, is a bit of minor concern, although this probably won't matter to most users. Empty, including the dividers, the Pgytech OneGo checks in at 4.8 pounds (2.2 kilo) and that leans slightly toward the heavy side for an 18L (Liter) capacity backpack. Point of reference, the Peak Design Everyday Backpack V2 holds 20L and weighs 4.4 pounds. But that's not a backbreaking difference, only about 9%; in this case, equal to about one-half of a can of Diet Coke.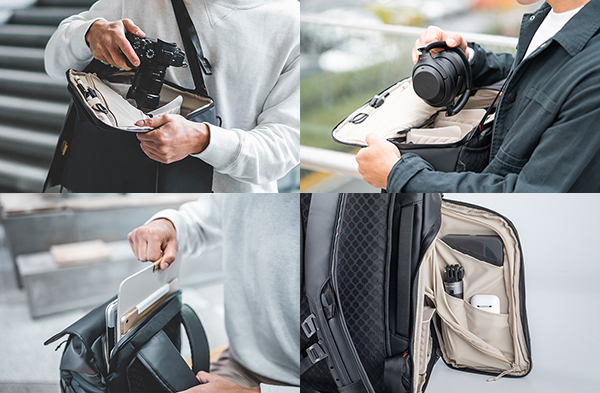 The Pgytech OneGo is a clamshell design with easy top, front and side access. Contents are accessible from either side and this is the most accessible backpack I have ever seen. The top flap is secured with a Fidlock magnetic latch that opens quickly but remains quite secure when closed. The bottom is heavily reinforced so you can set it down without concern about dampness or abrasion.
Inside we find a set of multi-folding, multipurpose dividers. Have it your way—it's easy to configure the best carrying layout for your gear. It's an 18L capacity bag and will safely haul about 33 pounds (15 kilo) that can include a camera body or two and a few lenses, depending on brand.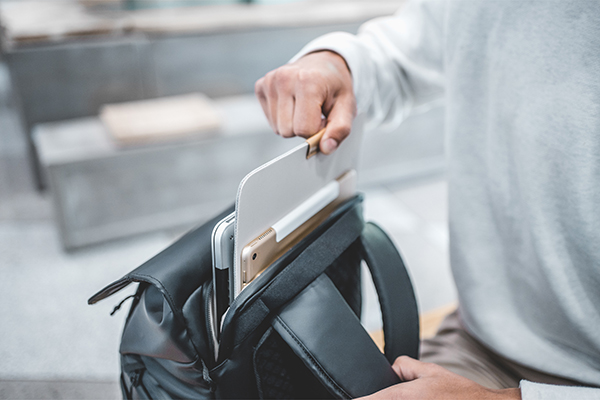 The padded laptop sleeve measures 11.4 x 14.6 x 1.2 inches (290 x 370 x 30mm) which roughly corresponds to a 16-inch MacBook Pro and is easy to open and close.
The Pgytech OneGo features stretchy, expandable pockets on both sides and handy loops near the bottom that allow you to strap a travel tripod, raingear or other similar items. There are several pockets and pouches of various sizes and shapes, and a special set of battery pockets that have magnets sewn in. The magnets cling to the included two-sided medallions (red side for depleted battery, green side for fresh) so you can color code your lithium ion collection. Very clever. The permanent magnets are safe for batteries and even memory cards (I know you were wondering) but could possibly (and this is probably a million-to-one shot) affect a portable hard drive if it is the traditional spinning media (non-SSD) type.
There's a hidden pocket (no, I'm not telling you where) and grab handles on both sides of the back plus a haul handle on top. The shoulder straps are nicely padded (more on this later) and can be cinched with the included sternum strap. The height of the sternum strap can be easily adjusted for more customized comfort.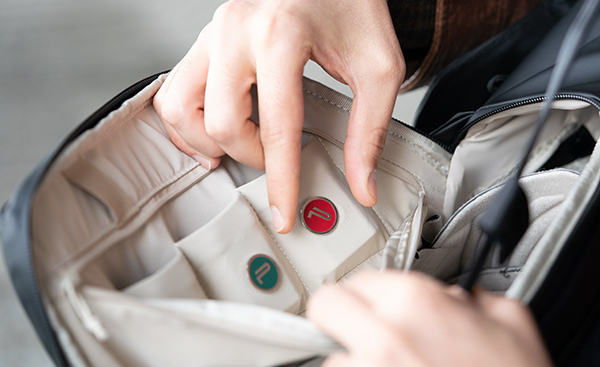 Construction
The outside is coated with PU, polyurethane, for water resistance. It's trimmed with attractive leather in a couple places. PU is widely used in the camera bag industry because of its water resistant properties. It's also widely used to waterproof outdoor gear like tents and ground cloths, raincoats and some rafts. Inside is soft polyester fabric that can't possibly scratch anything.
The bag has an IPX4 anti-splash rating. For a deeper dive into waterproof status, check my article Is Your Weather Resistant, Splashproof, Waterproof Camera Impervious to Water & Dust?
Pgytech has wisely used YKK zippers throughout. The zippers are weather-sealed, lockable and self-healing. For a better understanding of the value of YKK zippers and other high quality components, check out this story we ran back in 2018. It traces the origins of camera bags from prehistoric times until present. Really. Of course, most of the history we had to fabricate—or what's the current label for lying? Oh yes—we created alternative facts. Or for those of us who've been in a courtroom a few times, "prevaricate."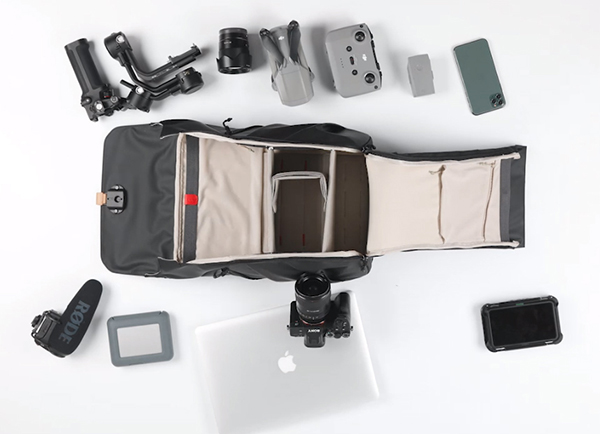 The shoulder straps are padded with Honeycomb TPR, an amazing product that claims to disperse pressure by 50%. Pgytech shrewdly includes a small sample piece of this material and, I gotta tell ya', it's amazing. The sample is like a micro-size stress ball. Or if you have a mouse that sleeps in a matchbox, this is the perfect mattress.
The back padding is cushioned with AirFiber. It looks a bit like a tangled bird's nest made of monofilament fishing line, only more cool. Pgytech packs a sample of that with bag, too, so you can appreciate the raw material.
The Pgytech OneGo photo backpack is available in four colors: black, navy, gray and beige.
Capacity
The bag (including dividers) is 4.8 pounds (2.2kg) when empty. It can carry 33 pounds (15kg) at most. The volume capacity of the bag is 18L (Liters).
One can expect to pack a maximum of two camera bodies and four lenses, roughly. At any rate, it will stow enough gear for most photo treks. Remove the multipurpose dividers and you can get quite a bit of other travel stuff inside. 18L equates mathematically to about 1,100 cubic inches.
Accessibility
This is the most accessible backpack I have ever used. Open the top by lifting the protective flap, or either side via the zippers. Or lay it down and fully unzip the front.
Begin unzipping the front of the Pgytech OneGo photo/drone backpack and you can continue along the same zipper track until you reach all the way around and back up to the top again. It unzips so fully that it can lay out flat. Of course, in practice you unzip only as far as needed. The significance of this feature is that the contents of the bag are extremely accessible.
Comfort
The Pgytech OneGo backpack is very comfortable to wear or to carry. Side-located grab handles make it an ambidextrous carry, and the top haul handle is an easy tow. The shoulder straps are nicely padded with the aforementioned Honeycomb TPR (Thermo Plastic Rubber) and the back cushion is kept cool and airy thanks to the AirFiber.
Cosmetics
The design and profile get high marks from me, easily a 9 or a 10. The full coverage of polyurethane may not be your cup of camellia sinensis but the bag looks great and it's a snap to wipe clean. Pgytech wisely offers the OneGo in four popular colors, broadening the appeal.
Conclusion
The Pgytech OneGo is a well-made, durable backpack suitable for carrying photo gear, drone equipment or totally unrelated personal travel necessities like socks and toothpaste. Or a little bit of each. It comes with a Lifetime Warranty (registration is required) and that says something in this age of disposable everything. OneGo is comfortable, too. The shoulder straps are nicely padded and the back panel keeps things cool and dry.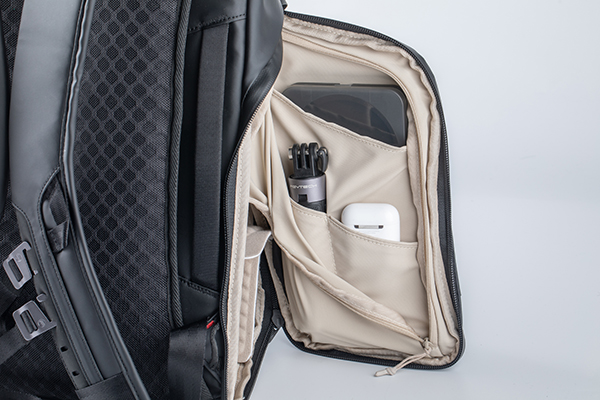 Functionally it is the most accessible backpack I can remember using. Poor accessibility is a recurring pinch point on many bags for me. Too many other bag designs look good on paper but make it hard to fetch the equipment. The Pgytech OneGo makes it very easy to reach your gear in every imaginable situation.
I also like the fact that it's flat instead of bulbous. It looks more like a tuna sandwich than a double cheeseburger, if that picture makes any sense to you. That said, it holds an adequate amount of equipment and provides some very innovative and creative storage features, not the least of which is the generous assortment of pouches and pockets.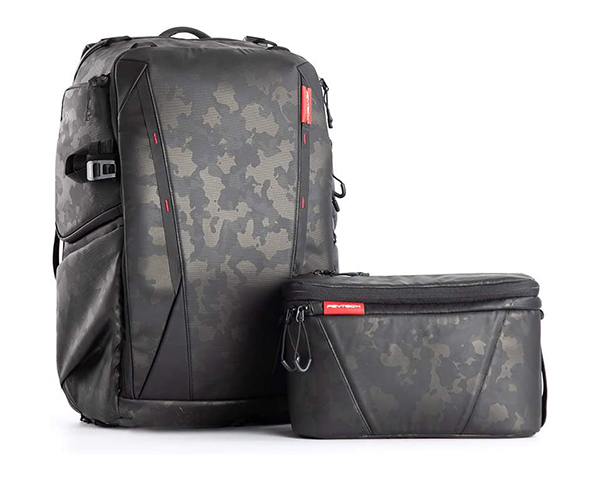 My only wish is that Pgytech produced the same design in ballistic nylon or canvas. (I really liked the subdued camo color of their first bag, the Pgytech OneMo.) Personally I am willing to compromise on weather resistance in favor of textured fabrics. All bags, to one degree or another, are a compromise. So there you go.
Price & Availability
The Pgytech OneGo sells for $219 and can be ordered directly from Pgytech. Be sure to submit the product registration form after your purchase on their official web store to validate the Lifetime Warranty.
—Jon Sienkiewicz
(As an Amazon Associate, Shutterbug earns from qualifying purchases linked in this story.)