Nat Geo Picks Their Best Photographs of 2017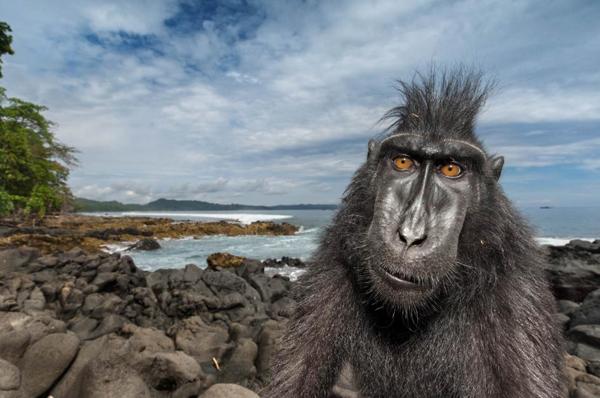 When we think about great adventure/travel photographers and spectacular imagery, National Geographic magazine immediately comes to mind. And the folks at Nat Geo just picked their best images of 2017, including the lead photo above of a black crested macaque captured on the Indonesian Island of Sulawesi. This striking shot appeared in the magazine's March issue as part of an article on the social structure of monkeys.
The 57 photographs chosen as Nat Geo's best of 2017 were curated from 88 photographers, 119 articles, and nearly two million images. The photo above was shot by photographer Jim Richardson for a May article on Scotland's Moors. It captures Colin Murdock, a game manager near Loch Carron, feeding a stag as part of a project to spur antler growth.
National Geographic has long been a champion of conservation, and the image above of a California sea lion hunting for fish helped illustrate a February feature on preserving our planet's pristine seas. The image was by Brian Skerry below a kelp paddy off San Diego.
The 10-month-old jaguar cub in the above photo was caught in the infrared beam of a camera trap by photographer Steve Winter, as it returned to the safety of a tree in Brazil's Pantanal region—the world's largest tropical wetland. Mother jaguars train cubs to climb trees at an early age, so they can learn to avoid predators.
Travel photography often documents the plight of the unfortunate, as in the above photo made on the streets of Delhi by Stephanie Sinclair. The nine-year-old girl in the photo is vulnerable to sexual violence as she sells flowers on a rain-swept street, and was part of a January article on girls in danger.
A December article on archeology featured the festive image above by Alessio Romenzi, depicting Ethiopian Orthodox pilgrims celebrating Easter atop the Church of the Holy Sepulchre. Ethiopian monks have occupied a rooftop monastery for over 200 years in a long dispute with Egyptian Copts.
You can view all of Nat Geo's best images of 2017 on their website, and we encourage you to look at our earlier story about a National Geographic photographer who saved her mother and dogs from Hurricane Harvey in Houston.

FEATURED VIDEO