Looking at the New Canon PowerShot G9 X at PhotoPlus Expo (Short Take Video)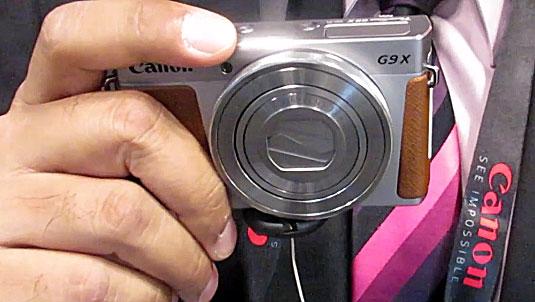 We met up with Wasim Ahmad from Canon at the PhotoPlus Expo 2015 show in New York City this week to get a look at the stylish and pocket-friendly 20-megapixel Canon PowerShot G9 X digital camera. Check out this short take video on the camera.
Read more about the Canon PowerShot G9 X here.

FEATURED VIDEO
<!- --------------------enews signup-------------------->
Get the Latest Photo Tips, News & Reviews from Shutterbug!
<!- --------------------end enews signup-------------------->
| | | | | | | | | | | |
| --- | --- | --- | --- | --- | --- | --- | --- | --- | --- | --- |
| Camera Reviews | | Mobile Reviews | | News | | Features | | How-To | | Resources Subscription Inquiries |