Look at the Insane 125x Optical Zooming Capabilities of the Nikon P1000 In This Test Video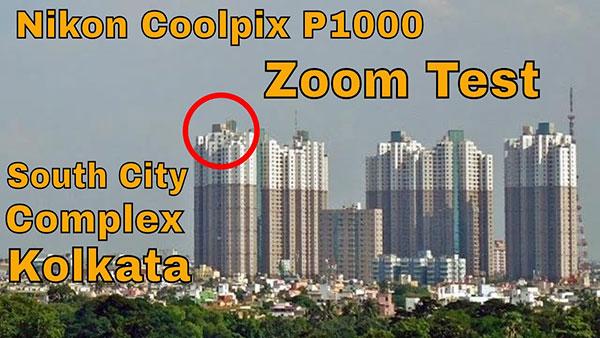 We knew it was only a matter of time before more videos surfaced showing the insane zooming capabilities of the new Nikon Coolpix P1000. We shared one of the P1000's 125x (24-3000mm) zoom lens capturing the surface of the moon and now here's one in more prosaic surroundings.
In the below video from YouTube user Mr Jayanta, the Nikon Coolpix P1000 is purportedly used to capture the top of a building complex in Kolkata, India. We say purportedly because we can't verify that a P1000 was actually used for this shoot since the camera is not supposed to ship until September 2018.
Either way, it's an impressive zoom with the camera tracking all the way in to capture the tops of distant buildings including poles, balconies, cranes and construction workers. This is, no doubt, not the last Nikon P1000 video we'll see displaying the camera's zooming prowess.
The Nikon Coolpix P1000 will retail for $999 when it goes on sale in September. Read more about it in our preview here and see a hands-on early look at the P1000 here.

FEATURED VIDEO