Walker Evans in His Own Words: The Wisdom of One of America's Great Photographers (VIDEO)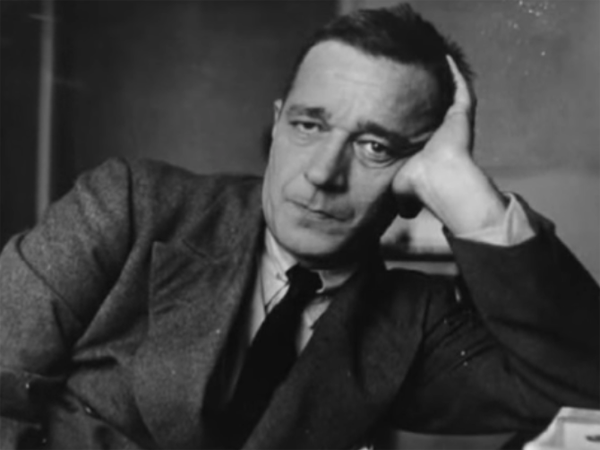 Documentary photographer Walker Evans (1903-1975) was not only one of America's most influential artists of the 20th century; he was a superb visual storyteller. His approach to photography was simple: "Stare. It is a way to educate your eye, and more. Stare, pry, listen, eavesdrop. Die knowing something. You are not here long."
The Smithsonian Institution shared the inspiring video below in conjunction with a new exhibit of Evans' work at the High Museum of Art in Atlanta. Entitled "Walker Evans: Depth of Field," it is one of the most comprehensive exhibits of Evans' work and runs through September 11, 2016.
If you're not fortunate enough to be in the Atlanta area, be sure to watch this video in which Evans describes his philosophy.
The High Museum of Art is a Smithsonian affiliate, and the Smithsonian's website for this exhibit includes many of Evan's great images. The portrait of Evans below, from the Library of Congress, was made by Edwin Locke in 1937.
Evans used his camera to tell stories of the American scene, focusing on small towns, the plight of working-class families, urban life and architecture. His work chronicling the Great Depression, the American South, and the streets of New York have become part of our country's legacy.
Watch the video and be inspired.