Learn to Become a Better Photographer with These Tips from Landscape Pro Benjamin Jaworskyj (VIDEO)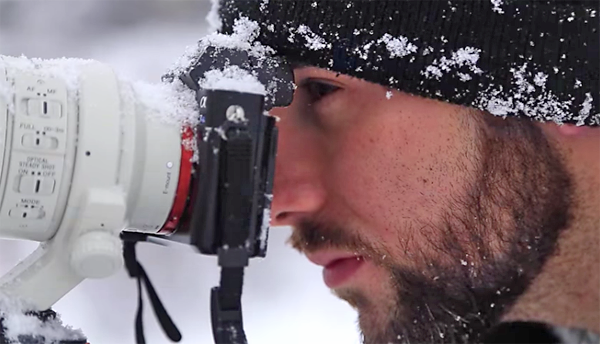 One of the best ways to become a better photographer is by listening to a top pro explaining the secrets to his success. In the video below, German adventurer and landscape photographer Benjamin Jaworskyj reveals what he says are three key aspects to improving your skills and gaining recognition for your work.
Ten years ago Jaworskyj embarked upon the path of teaching himself the craft of photography, and in the video below you'll learn from the mistakes he made and the wisdom he gained along the way. You can easily apply his advice to further your own passion for photography.
Jaworskyj notes that with photography, like most endeavors, it's extremely difficult to be a Jack-of-all-trades. Those who take that approach usually become a master of none. Hence, Jaworskyj urges budding photographers to choose a specialty, whether it's portraiture, nature photography, or documentary work, and strive to refine their skills in the niche they've chosen.
Early in his career Jaworskyj learned that the best way to develop a unique style of his own, was to first study and emulate the work of accomplished photographers in his chosen specialty. By analyzing the work he found compelling, he accumulated ideas and inspiration to speed his development.
On the technical side, Jaworskyj recommends that every photographer spend time shooting in a fully manual mode. He notes that while you will never earn acclaim as the "Best Manual Photographer in the World," you will gain an intimate understanding of how a camera works under a wide variety of situations.
Jaworskyj goes into detail on how these three methods helped him become the photographer he is today, and we think his advice will have a big impact on you as well. You can find more inspiration on Jaworskyj''s YouTube channel, and be sure to look at his earlier tutorial we posted, with five helpful landscape photography tips.

FEATURED VIDEO