This Is How to Shoot Head-Turning Boudoir Photos Using Moody Lighting (VIDEO)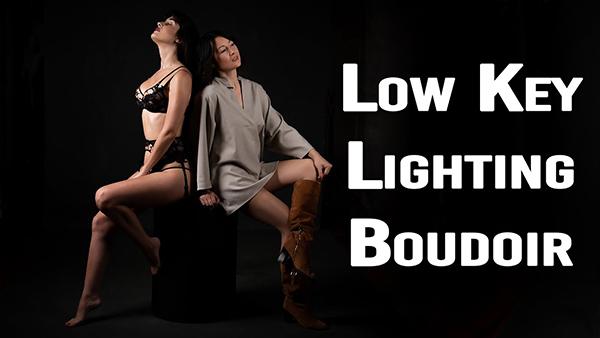 Boudoir photographer Yuliya Panchenko has been creating a highly helpful series of boudoir tutorials while working with her model of choice these days, actress Solange Sanchez. After showing us the best boudoir poses on a chair and the best boudoir poses on a bed, Panchenko and Sanchez have teamed up again for a new video where they demonstrate how to use low-key lighting for boudoir photography.
In the latest tutorial, Panchenko explains how to use a one-light set-up and a two-light setup to capture sensual images that will please your boudoir clients. Follow along as she walks you through the various lighting set-ups while shooting stunning shots of Sanchez.
"To create beautiful low-key light image, I'm going to use a strip box with a grid on one side and I'm going to use my octa-box on another side with a grid on top," Panchenko explains. "Ideally you can use two strip boxes on both sides but today I want to show you that even if you don't have strip box you can still use your octa-box. The only other thing you'll need is a dark color backdrop to increase shadows and accentuate the highlights."
Another boudoir tip Panchenko shares is to add some oil on your model's skin to get the highlights to pop and make the portraits look shinier, glistening and even more seductive.
Watch below to see the pair demonstrate the rest of her boudoir tips on how to use low key lighting for boudoir photography. Then like and subscribe to Panchenko's channel to receive all her boudoir tips.
Moody lighting is a great way to create mystery in your boudoir photos and here's another great tutorial from a different boudoir photographer on how to use this dramatic style to great effect.

FEATURED VIDEO