The 5 Best Boudoir Poses on the Bed (VIDEO)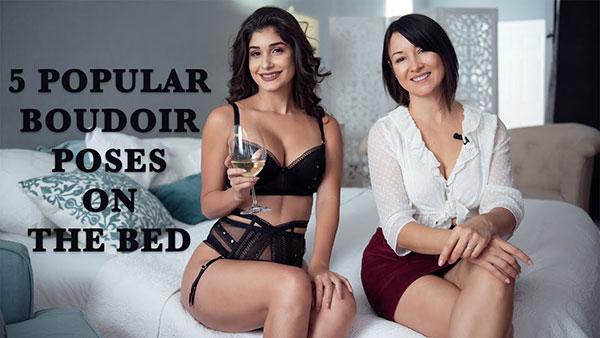 Boudoir literally means bedroom in French so it's fairly typical to capture boudoir photos of someone posing on a bed. This is more challenging than it may seem, however, since bed poses in boudoir can either look awkward or be a bit all-too familiar.
So how do you keep things interesting in the bedroom when photographing boudoir images? In the below video, Florida-based boudoir photographer Yuliya Panchenko shares five of the best boudoir poses on the bed so you can't go wrong.
Working with model and actress Solange Sanchez who demonstrates the five bed poses, Panchenko shares tips and tricks for getting the most out of your photos in this classic boudoir setting. Here are the five boudoir poses explained in this tips-filled 24-minute tutorial:
#1 Laying on Stomach
#2 Bending Limbs & Arching Back
#3 On the Side
#4 On Back
#5 Alternate Side Posing
Check out the tutorial below and make sure you watch to the end where Panchenko shares the most common mistake she sees in bedroom posing. If you don't have a bed for your shoot or just would prefer not to use one, you should watch this video from her where she shares five easy boudoir poses with no bed required.
Also, of course, visit Panchenko's YouTube channel to see all her boudoir photography tutorials.

FEATURED VIDEO