How To Sell iPhone Images: Ali Jardine's Fantastic Photos of Her Kids Are a Booming Business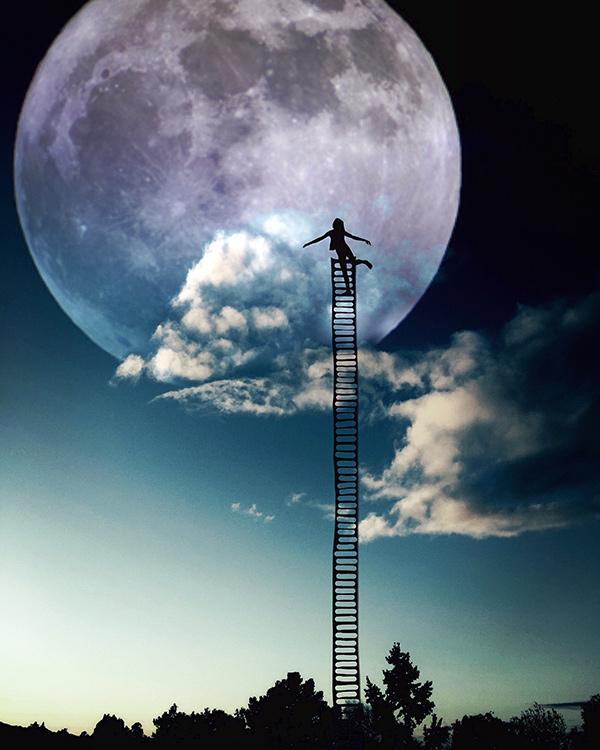 Longer story short: With a high-flying imagination and no shortage of necessary technical skills, Ali Jardine turned a creative hobby into a creative business by networking the new-fashioned way—with Instagram, Snapchat, Flickr, Facebook, and probably some other social sites she didn't have time to list or mention.
Jardine is a painter, but with her family moving around a lot, and with two young kids…well, as she says, "Often there was not a lot of space to paint, or not enough energy." She'd photographed from the film days, had a point-and-shoot digital camera with which she took pictures—"landscapes, the kids"—but when the first iPhone came along, everything changed. "I had it with me all the time and could make photos while waiting for the kids to get out of school, or dance classes, or whatever."
The phone's camera was cool, but it was the apps that provided the possibilities. Prior to the phone and its apps, she took pictures; creating photos didn't start until she got the phone.
Her children—son Gabe, daughter Pippin—were perfect subjects for what she had in mind. "I started using them as models because I was with them all day," she says. "They were what I was seeing, and obviously they had so much meaning in my life."
App Appeal
The iPhone apps that were there at the start and the ones that kept on coming as Jardine moved through generations of iPhones—she now shoots with a 7 Plus—allowed her to do image modifications without a computer, without Photoshop.
She uses a lot of apps—in conversation she said, "I have hundreds on my phone"—but among the most important are Juxtaposer ("my main app for this work"), Mextures, Snapseed, Filterstorm, and Tiny Planet Photos.
Sometimes there's a plan for an image—dream something up, imagine it, then create it—other times one of her kids would pose for her, and she'd take it from there. "I'd just take a shot and create a silhouette, then develop an idea and come up with elements and a background."
In the beginning it was for fun, and probably more important, a creative outlet that fit into her life whenever there was time for it. She posted the results, mostly to Instagram, and that led to the next stage.
On the Market
Social media is networking. Get your images out there to be seen and if you're good, different, timely, lucky, or all of those things, stuff can happen. Early interest in her work grew into a relationship with a marketing group that finds jobs for her, and there are the jobs she applies for on her own.
"There are a bunch of little groups that reach out to me and ask if I want a job," she says. "I do marketing mostly on Instagram now. I work with brands all the time, and recently did jobs for Best Buy and Samsung."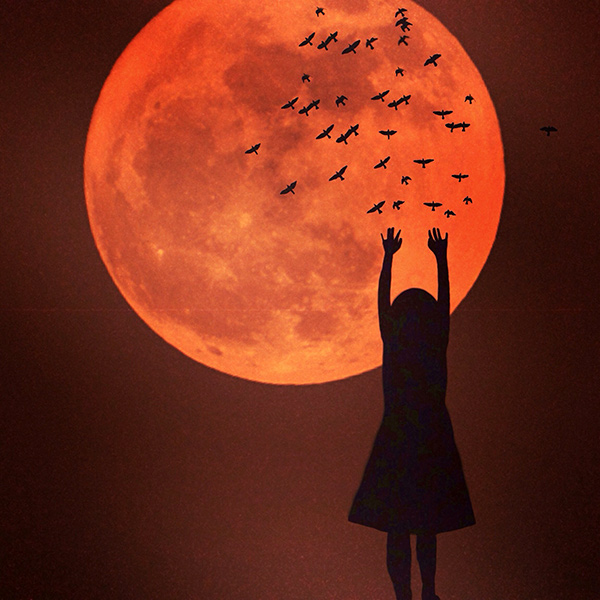 These days she's mostly interested in images in motion—"any kind of image that has some element of movement. My work, and the business, has sort of evolved into that—into cinemagraphs and videos. I always wanted to put movement into my photos, and now the technology is catching up to what I really want to be able to do."
She's not the only one who wants to be in motion pictures. Everything is going that way—images on the web, virtual reality on newspaper sites, images moving on smartphone screens. "I see a lot of artists on Instagram and other places using animation in some way," Jardine says.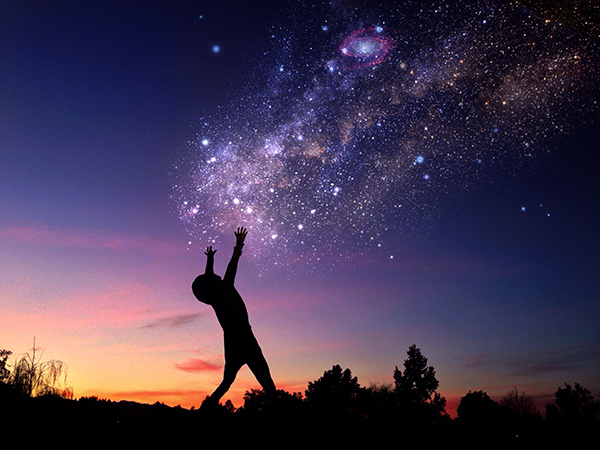 Her cinemagraphs are made with her iPhone—there's an app for that, naturally—or a Samsung NX1. "I can use my phone as well as my computer for the cinemagraphs."
Of course she can. If an imaging process isn't possible right now on a smartphone, it probably will be by the time you read this.
Or am I just reaching for the stars?
You can connect with Ali Jardine at instagram.com/alijardine. If you Google her name, you can find your way to a tutorial or two as well as many more images and notes on her methods and favorite apps.

FEATURED VIDEO