What Would Batman Look Like in Real Life? Sebastian Magnani Shows You in Fun New Photo Series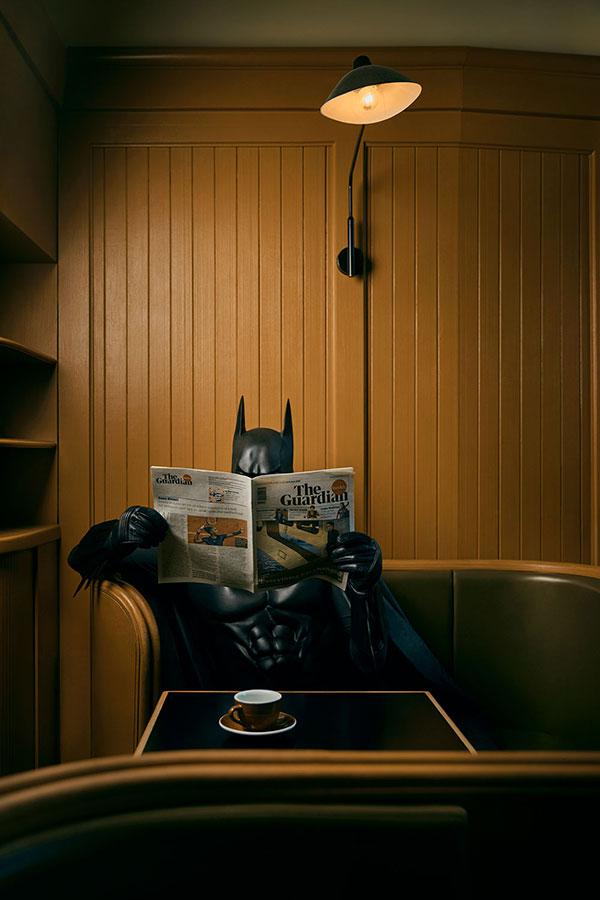 If you've ever wondered what the Caped Crusader looked like when he's not out fighting crime, Swiss photographer Sebastian Magnani shows you in his whimsically fun new photo series titled Daily Batman. In the series, Magnani sets Batman up in a variety of scenarios in Zurich, Switzerland that look far from his dark superhero life in Gotham City.
We recently caught up with Magnani to discuss his Daily Batman images and find out what motivated him to create this fun and fascinating project. We were also curious about how Magnani created the photographs themselves, which have a gorgeous, artfully commercial look to them.
A professional portrait photographer by trade, you can see more of Magnani's work on his website and his Instagram page. We featured another of Magnani's photo projects, titled Trash Heroes, a few years ago on Shutterbug.
Shutterbug: How did you get the idea for the Daily Batman series?
Sebastian Magnani: When I first met my girlfriend Adina, in the beginning we had a lot of Netflix and chill time and some Batman movie-watching parties, and we had many deep discussions about who was the coolest superhero of all time. After that, I decided to create a Batman series of photographs, documenting Batman in his daily life.
Shutterbug: Where were they shot and what are you trying to express with these photos?
Sebastian Magnani: The photos were shot in Zurich, Switzerland. The locations are from my favorite coffee places or bars, also from scenes which were visually interesting to me. I'm also a big fan of entertainment from Hollywood and all these incredible movies. They're creating new worlds in contrast to our daily life. For me, Batman has given me a Hollywood feeling to Zurich, which I really miss here. I really would love to create more stuff like that. Batman gave me some space to dream, and I like to dream. In Switzerland all the people are too focused on having a comfortable safe life and most of them are thinking too small.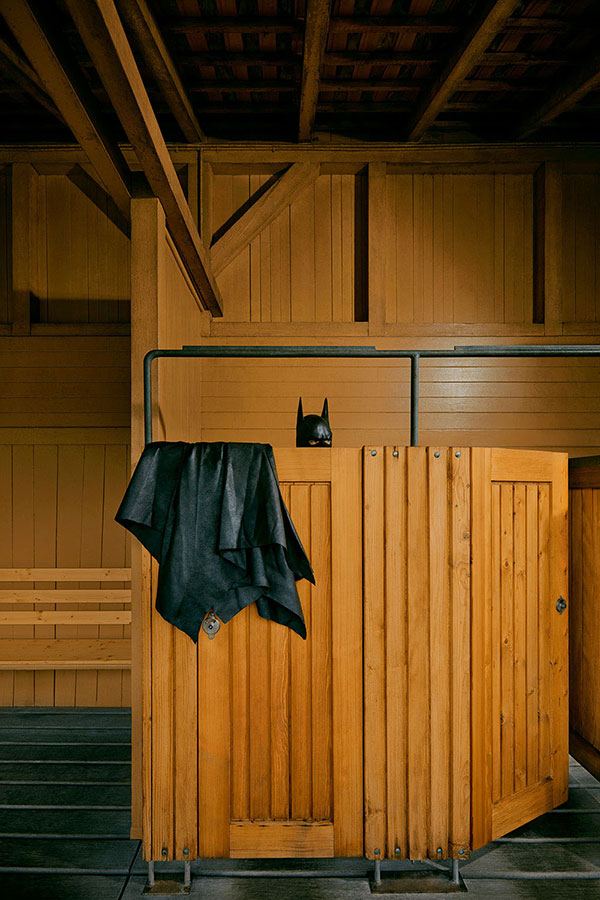 Shutterbug: What were some of the technical and logistical considerations in making these photos? They're in normal, everyday locations but they're extremely well-lit and posed, almost like paintings. What gear did you use and how did you set them up?
Sebastian Magnani: First I started with tons of sketches, then I bought a Batman suit. I was going online and on various places in Zurich for location scouting and watched a lot of Batman movies while searching Batman hashtags, to get a feeling.
Then I organized the final locations: some I had to pay for, some of them were for free. I booked a model, then photographed the scenes on various free days (normally 1-2 subjects per day) and edited the photos together with House of Retouching.
So, it was a lot of work for free, but I'm was so happy about the whole process. It was an incredible experience and I can't wait for creating more of them! I love to come up with ideas and photograph them.
Most of my photos in this series, I was working with one flash (Profoto B1 and various light-formers and some color-foils) and available light. I shot the images with my Canon 5DS R DSLR and the 24-70mm f/2.8 II lens, which I've been using since 2015, also for my Reflections-Project (www.sebastianmagnani.com/reflections). I also bought a Hasselblad to see if this medium-format camera could replace my Canon.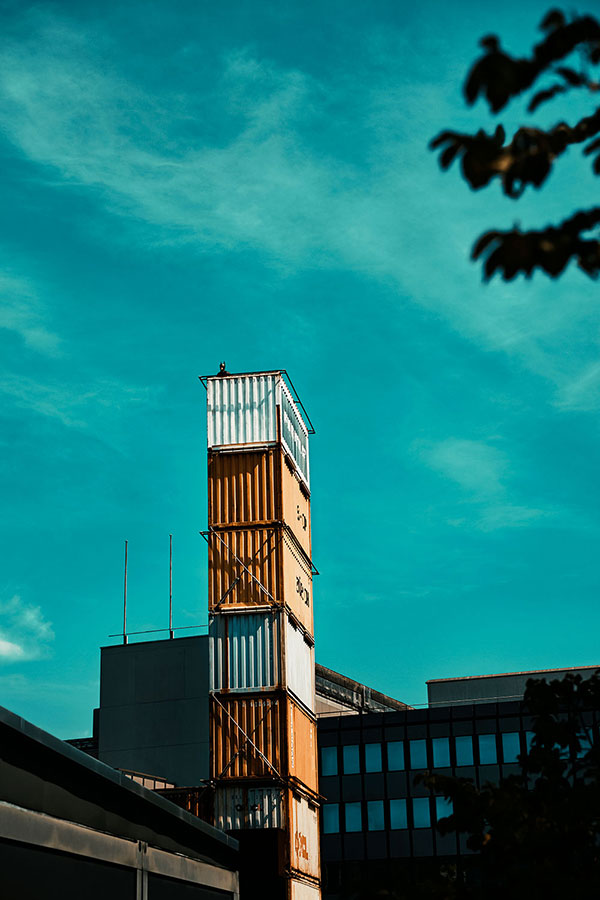 Shutterbug: What was the biggest challenge with this project?
Sebastian Magnani: I made so many photos out of each location that it took months to select the right photo. It was a horrible process. Then I also needed to find the right color look, and with such a large combination of photos, this was a really big challenge. When you're close to your own baby, it's never easy. You try to give your best, which is the best you can do.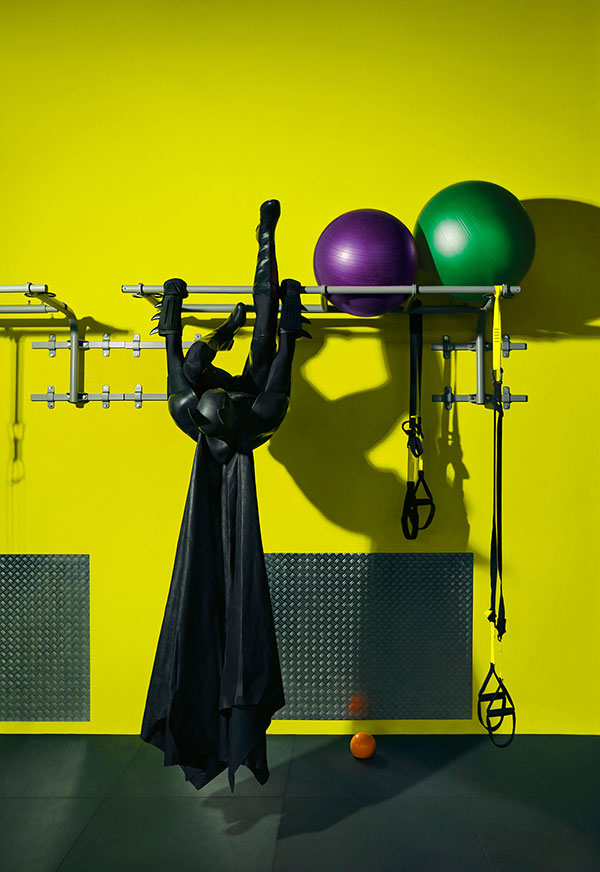 Shutterbug: Why do you think people still respond so much to Batman these days?
Sebastian Magnani: Batman is the only hero without any superpower, which means he is human, and people identify with that.
Shutterbug: What are you working on next?
Sebastian Magnani: I can't wait to create more images. I currently have a list of over 30 ideas with Batman and can't wait to create more of them when I have some free time beside my portrait jobs! And after that, I also have many other ideas, but without a superhero in them. I like mysterious characters and I'm a huge fan of the color black and darkness, so there is no better superhero than Batman for me.