How to Capture Flattering Angles in Boudoir Photography: Shooting Up vs Shooting Down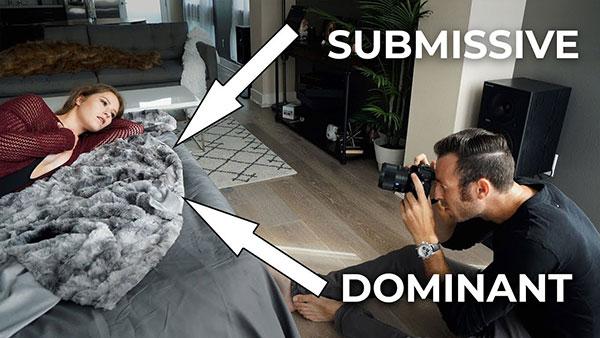 Here's a great short tips video from professional photographer Michael Sasser on how to capture flattering angles in boudoir photography. In the clip, which we've embedded below, Sasser talks about how shooting down vs. up on a boudoir subject can dramatically change the mood.
While shooting down – which is most common in boudoir – produces a more submissive-looking photo, shooting up toward the subject can create a dominant image that has more power, Sasser explain in the video.
"Boudoir itself is about empowerment. It's about giving the woman power. It's about her taking control of her own sexuality and to do that I like to shoot up on my clients as much as I like to shoot down on them," Sasser explains. "This change in perspective, as you'll see, is a subtle change, but it really makes a dramatic difference."
Watch more of Sasser's great videos on his YouTube channel. We've linked two excellent examples below that we recently featured on Shutterbug.
3 Pro Posing Tips to Help You Shoot Better Boudoir Photos (VIDEO)
What Are the 3 Best Lenses for Boudoir Photography? This Pro Reveals His Top Picks (VIDEO)