Here's a Leica You Can Afford: The Stylish New $300 Leica Sofort Instant Camera
Leica turned some heads today with the unveiling of their new Sofort instant camera—a compact, stylish model with an array of both automatic and manual features and a choice of color and black-and-white instant film.
The Leica-designed camera will be available in three colors — mint, orange and white —when it ships in November 2016. And for those of you worrying about the price implications of that signature red dot on the front of the camera, fear not; the Sofort instant camera carries a modest price of $300.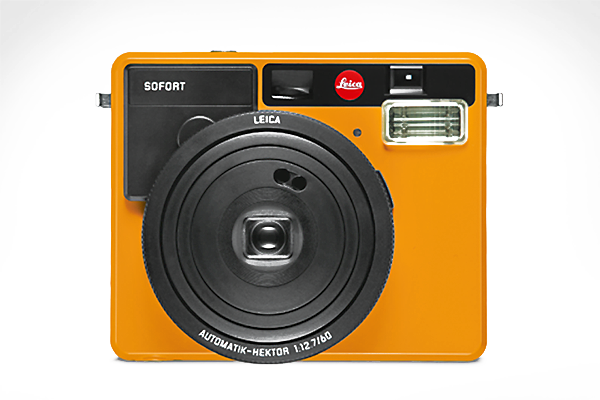 Leica designed the instant camera to utilize ambient light as much as possible before the flash kicks in. That means you can expect more natural-looking images than achieved with other instant cameras.
Preset modes include Auto, Party & People, Sports & Action, and Macro. The camera also features multiple exposure, time exposure, self-portrait, and self-timer settings.
The Sofort also offers a variety of manual overrides for modifying flash output and focusing distance. There's even a rectangular mirror on the front to make it easier to compose selfies.
Leica is offering color film packs with both 10 and 20 exposures, as well as black-and-white packs with 10 exposures. The border frames of the Leica-branded film are a nostalgic, creamy warm color. The Sofort camera also accepts Instax film packs from Fujifilm.
The Sofort begins shipping in November, and you can read more on Leica's website.

FEATURED VIDEO