Here's How to Get Great Image Quality with the Old Camera You Already Own (VIDEO)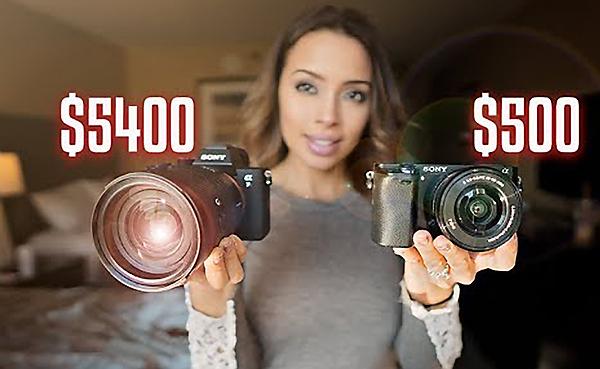 Most photographers would love to upgrade their camera every time an innovative new model with enhanced capabilities is introduced. But let's face it: The "latest and greatest" gear seems to come around every year or two, and many of us can't afford to break the bank whenever that happens.
You're probably already thinking, "It's the photographer, not the camera, that makes the image," and there's a lot of truth to that sentiment. And while high-end equipment certainly helps, it's always possible to improve your results with whatever camera you own.
In this four-minute tutorial, portrait photographer Manny Ortiz illustrates the importance of lighting, and he demonstrates how, with the proper skills, inexpensive cameras can deliver images that look pretty good when compared to those made with cameras costing far more.
No one will claim that a four-year-old 24.3MP Sony A6000 mirrorless camera, with an APS-C format sensor, is in any way comparable to the full-frame 42.4MP Sony A7R III we reviewed late last year. But as you'll see in the video below, it's possible to slightly level the playing field, and it's all about using good lighting to squeeze every bit of image quality out of the older, cheaper camera.
Photographs from both cameras look surprisingly similar in the video, but we all know that a low-res image hardly tells the full story. Ortiz included links to the Raw, high-res files in the description below the video, so you can do some pixel peeping on your own. In any case, it's hard to deny that the simple lighting technique Ortiz used, contributed to high-quality results—even with a $500 camera.
You can find more helpful tips on Ortiz' YouTube channel, and in his earlier tutorial demonstrating five mistakes to avoid when shooting outdoor portraits.

LATEST VIDEO