EXPLORING LIGHT: Simple Tips for Capturing GREAT Holiday Photos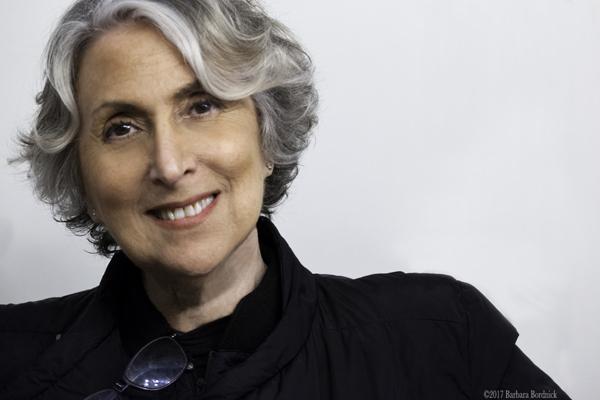 (Editor's Note: Exploring Light is a monthly Shutterbug column featuring tips, tricks, and photo advice from professional photographers in the Canon Explorers of Light and Canon Legends education program. This month's column is by Barbara Bordnick with easy tips for capturing great photos of friends and family this holiday season.
It has been about two years since many of us have gathered with friends and family face-to-face to celebrate the holiday season, but 2021 is (hopefully) shaping up to be the year we can gather together again and there is no doubt these gatherings will include dozens, if not hundreds, of photos. The need and desire to update photos during these holiday gatherings will be top of mind this year, and since most of you have been designated as the official family photographer you'll likely be tasked with documenting the moments.
I want to share a few simple tips that can make this year's holiday picture-taking process fun, engaging, and creative.
Give Subjects Something to Do
Your subjects should all have what I call "business…" In other words, give them something to do or have them interact with a prop of some kind while being photographed (a chair, leaning on a stack of books, leaning on a wall, etc. Adding "business" to a photograph will always make it more interesting to the viewer.
In this photo of actor John Glover, I asked him to relax and maybe use the back of a chair to rest his arm. Tucking his right hand under his leg was something he instinctively did and I took the photo. Even with good friends, as John is, a little bit of direction is needed.
Use a Reflector
Use a white reflector card to add more light and provide light in shadow areas. Not everyone has a professional reflector card in his or her home, but a white piece of cardboard or white sheet will certainly do the trick. Move the reflector card around or move the subject slightly to take advantage of the added light the white reflector will provide. If you look closely, you will see the extra light the reflector is placing on your subject.
In this image I used natural light on the subject but the shadows on the left side of her face were too deep. A small white reflector card (or white sheet or cardboard) kicked enough light to lighten the shadows a bit without impacting the overall mood I wanted to create.
When using a reflector you will likely need an extra set of hands. Use a family member or friend as an assistant to fix someone's hair, retrieve something for the photographer, or hold the reflector card or white sheet. Engaging with your subjects without distractions is important, even with friends and family, and having an assistant helps secure that. Kids and grandkids will be plentiful this holiday season so don't be afraid to make a child your assistant. It will keep them occupied and feel like an important part of the process.
Use your Intuition
How do you feel about the person you are photographing? Is it a close friend or family member, or a person you've met for the first time? Bring out the personality of the person or your perception of that person. If they are known for doing something (cooking, painting, reading, etc.) you may want to place them in an environment conducive to that activity.
This is a portrait of my mother and father, Rose and Morris. My mother was telling my father something to make him laugh, which is something she did often. Knowing your subjects and their personality and mannerisms can result in warm and memorable photographs. Many times the best portraits aren't posed. You just need to be ready for them when they occur.
Make Your Subjects Comfortable
How do you get a subject to relax? Your subject will relax when you relax. Have fun with what you're doing, and your subject will relax and have fun too, which will translate into great photos.
Sarah Moon is a legendary photographer and a great friend. We always have a good time when we get together. We both love the sense of motion in portraits and we never photograph each other in focus. Of course, this was a signature style for Sarah and her work, and I always thought it was the best way to make her portrait.
Get in the Picture
Use the camera's self-timer to become a part of the story. As photographers we are rarely seen because we are usually the one taking the photos. You can buy a small, inexpensive tabletop tripod to stabilize the camera, which will allow you to jump into the frame and become a part of the story.
Last and certainly not least, when you take a great photo, make a print! I cannot stress enough how rewarding it is to display a photograph that you took. And it makes a great gift!
At the end of the day the most important tip is to have fun with the people you are with. Don't be overly serious about capturing photos. Keeping it simple and fun will result in great moments you can enjoy and share for years to come.
Happy Holidays!
BIO
Barbara Bordnick is an internationally renowned portrait and fashion photographer who began her career in Copenhagen and Paris before returning to her native New York to open a studio and drew acclaim for her images in Harper's Bazaar.
Her works are in the permanent collections of museums around the world, including the International Center of Photography, the Gilman Paper Collection in New York, the Polaroid Collection in Massachusetts & Vienna Austria, and George Eastman House in Rochester, NY.
Her book SEARCHINGS, Secret Landscapes of Flowers was published in the spring of 2003 to rave reviews, SEARCHINGS, Volume II was published May 2004 to even greater acclaim and Volume III was published in the fall of 2005. Bordnick has been honored with a United States postage stamp using her portrait of E.Y. Harburg, the late, great, American lyricist—issued by the United States Postal Service in 2005.
In addition to her photography, Barbara Bordnick is a sought-after lecturer and is a founding member of Canon's Explorers of Light program and now a Canon Legend.
You can see more great work from Bordnick at the links below:
Website https://barbarabordnick.com/
Facebook https://www.facebook.com/barbara.bordnick