How to Take Awesome Photos of Automobiles at "Cars and Coffee" Events: 5 Tips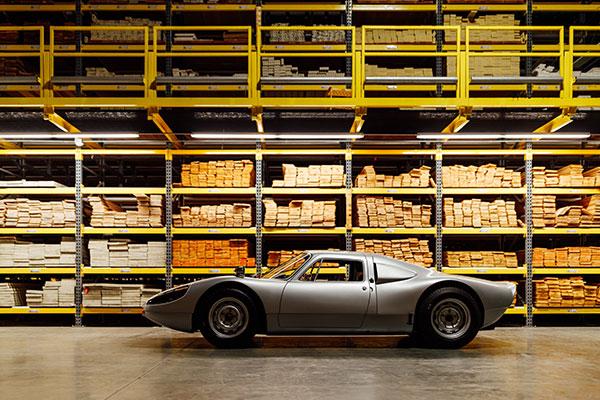 (Editor's Note: Larry Chen is a world-renowned car culture and commercial automotive photographer from Los Angeles. He's also a member of Canon's Explorers of Light education program. The following car photography tips from Chen were written with the hope that the COVID pandemic would be behind us and allow photographers to safely mingle with fellow car enthusiasts without protective coverings and proper distancing. Since we are not out of the woods yet, we encourage those who do participate in Cars and Coffee-type events to please take the necessary precautions such as wearing a mask and remaining socially distant.)
As an automotive photographer, I travel the world to capture all things surrounding car culture. Whether it's a sports car race in Germany, an off-road desert race in Mexico, or a car commercial in Los Angeles, I'm usually there to capture it.
While car races and commercials are fun and exhilarating, one of the things I most love to shoot are actually car shows and meets such as the popular Cars and Coffee events. It's automotive photography at its most basic form. Not everyone can teleport themselves across the world to shoot exclusive events and races, but anyone can roll up to a car show and snap photos.
These types of events exist in most cities in the form of local car club meets, weekly Cars and Coffee community meets, and orchestrated car shows at event spaces. The newest photography enthusiast is on the same playing field as the veteran car photographer at all meets. I've compiled five tips and tricks for you guys if you ever catch yourself at a Cars and Coffee-type meet or show in the future.
#1 Arrive Early, Stay Late

I'm a firm believer in arriving early and staying late at car meets. This offers the widest array of situations to get unique shots of the automobiles that most other shooters at the same meet might not possibly capture. The roll in and roll out of cars before and after the meet are great times to capture some personality as well, since the cars will be parked in the same spot for the duration of the meet. Most Cars and Coffee events start in the early morning, so this is a prime opportunity to shoot during golden hour as well.
#2 Different Angles

If you want a unique angle on car photography, try to capture some unique angles of the cars! Obviously, this is a lot easier said than done. Most car show photos end up being front three-quarters wide-angle shots at eye level. To avoid following the norm, I'd recommend taking a step back to observe your surroundings. Is there somewhere with variable high/low elevation? A nice backdrop maybe? Some good foreground, possibly in the form of bushes or even other cars? Don't be afraid to use it all to your advantage. Another related tip for this one is to shoot vertical angles of the cars as well. I try to have a solid amount of vertical-specific shots anytime I go out to shoot so this tip is for everything, really.
#3 Use What You Got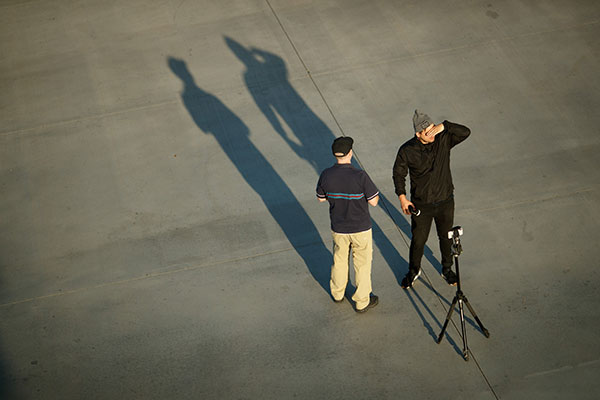 I know it's cliche, but the best camera is the one you have with you. I've been to shows with my full pro photography kit, but I've also been to shows with just my cell phone. Don't let your camera limit you as a photographer. Are you shooting with a cheaper camera and a simple kit lens? Use it in 3D space and move around the area of the car. Use the above tip of trying unique angles with your simple set up and you'll be able to capture some great content.
#4 Include People

While this is all about shooting cars at car shows, don't be afraid to photograph the people too. In fact, definitely include the people in your images! People add so much more personality and flavor to photos. Car shows and meets can also be the best time and place to practice candid photography as well. The unknown of individuals moving around can literally create a more dynamic photo that you never planned for which, in some cases, might be better than originally planned shot.
#5 Capture Details

If you ever find yourself in an extremely crowded meet, you can use this as a prime opportunity to shoot detailed shots of cars. Step closer towards the car and dive into the specific things that make the car cool to you. Maybe focus on the grille, wheels, tire tread, mirrors, headlights, etc. Every car is unique and showing off these aspects can really make a well-rounded set of photos that all complement each other.
I guess a sub-tip that's a bit related to the above tip on capturing details is to get a circular polarizing filter for these close-up shots of cars. It's also great to polarize through the windows for interior shots of the automobiles as well. For less than $20, you can find some great circular polarizer on Amazon. Polarizers are just great to have in general. I always have one when shooting during the day.
I hope these tips help you guys all out. Keep on shooting and I'll see you guys out there at the next Cars and Coffee!
Larry Chen Bio
Larry Chen is a world-renowned car culture and commercial automotive photographer from Los Angeles. His work has graced the covers of magazines like Hot Rod and SuperStreet among others. He is most known for his work with the Hoonigans. When Larry is not covering editorial he also shoots for major brands like Toyota, Ford and Nissan. He is also the official series photographer for the Formula Drift series and the Pikes Peak International Hill Climb. You can also find his automotive Vlog at Hoonigan where he has his own web series called AutoFocus.
Larry continues to travel the world to document car culture as he has an innate ability to connect with his audience, be it in his writing, his photography or his videos and that comes from his passion for anything automotive.
See more of Larry's work at the links below:
https://www.larrychenphoto.com/
https://www.facebook.com/Larry.Chen.Driftfotos/
https://twitter.com/driftfotos?lang=en
https://www.instagram.com/larry_chen_foto/

FEATURED VIDEO