Clever Photographer Creates a DIY Timelapse Rig, and with the Right Tools You Can Too! (VIDEO)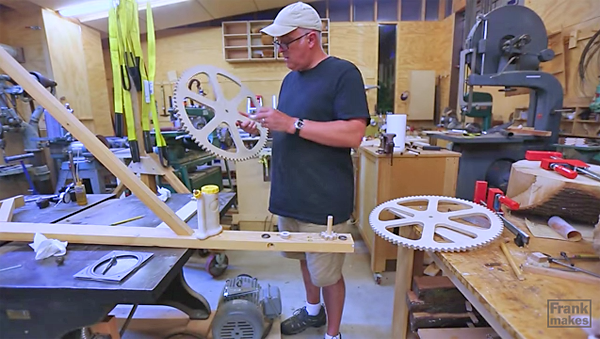 We've posted some really beautiful timelapse videos lately—all of which were captured in the great outdoors. Now, thanks to clever photographer/woodworker Frank Horwath, you can learn how to make your own orbiting timelapse rig for creating interesting imagery in your home studio.
Horwarth says he wanted to be able to capture "the smooth movement of the camera with the frenetic movement of a timelapse." His first idea was to build a curved track that would enable his camera to move in a circle around his subject. Then he hit on a more novel approach that you can see in the video below (along with his sketches for the device).
This project obviously requires some wordworking skills and tools, but Horvath provides a list of everything that's required in the comments section below his YouTube video.

FEATURED VIDEO