Check Out this Weird $1 Solution For Making Dramatic Long-Exposure Photographs (VIDEO)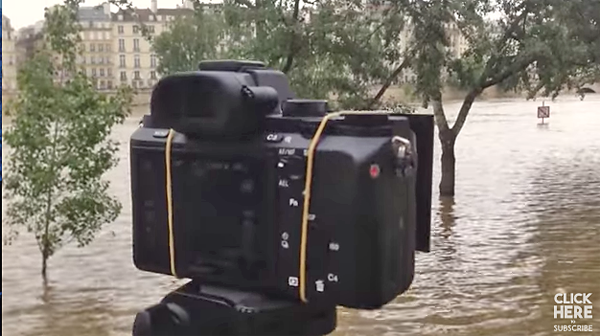 Here's something different from Weird Lens Guru Mattieu Stern, who we usually turn to for insights on inexpensive, oddball lenses. In this video, however, Stern reveals a weird $1 solution for making dramatic long exposures. No ND filters, holders or other expensive gear—just a $1 welder's glass and a couple rubber bands!
As Stern illustrates, this technique enables him to create some pretty impressive images with 40-second exposures. There is a downside though: Welder's glass imparts a rather unsightly green cast to color images; so you'll either want to convert your images to B/W or spend some time color-correcting them in Photoshop.
In the video below, Stern enlisted the aid of Thibault Roland, an acclaimed French photographer specializing in long-exposure fine art photography, Thibault offers his views on Stern's bargain-basement technique, as well as some helpful advice on shooting long exposures.
After watching the video, you can see more on Stern's YouTube channel. Then grab four quarters and go the your local hardware store!

FEATURED VIDEO